Kick-start your career with Business Analysis Course
Join our introductory course on Business Analysis and learn industry-relevant skills and build a rewarding career.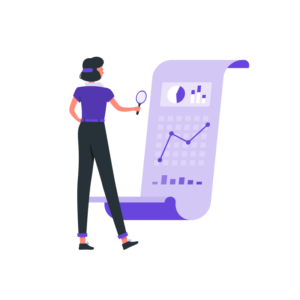 100% Money Back Guarantee
At Tenacious Techies, we believe in your success. Our BA Course is backed by our No-Risk Money Back Guarantee. The only condition is, you will need to prove your completion of training.

Free Affiliate Marketing Training
Apart from BA, you will get to learn Affiliate Marketing, which will enable you to start earning selling products and services that are In-Demand.


Practical Training From Experts
Imagine learning how to drive by watching a video. Do you think its possible? Just like that we only believe in practical hands-on training to help you become an industry expert.

Job Placement Assistance
We have 100% Job Placement Success to date for those who have completed all the exercises, passed our test, and attended all our training sessions.

Earn while you learn & implement
This is the only training program that empowers you to earn uncapped commission by implementing BA Strategies you have learned during training.

Full Time, Part-Time and On-Site Training
Whether you want to learn online, offline, or Part-time, we are flexible enough to get started if you have a keen interest in learning Business Analysis
Still, Got Any Questions?Join Our Private WhatsApp Group Where You Can
Ask Anything About The Course Hassle-Free!
Companies That Are Actively Recruiting
Business Analysts
Who should learn Business Analysis?

Individuals
that are interested in starting a career as a business analyst. None of the courses in your college curriculum will give you industry-relevant experience

Developers / marketers
specialists that want to learn how to become more analytical. Developers are the ones who have already undergone the coding stages and so technically they can better understand some of the project aspects and implement them wisely.

Entrepreneurs
that want to become more data-driven. Get an insight into analytics and see how your business is growing. Discover the gross profit margins, ROI and other performance metrics.

Junior analysts
that want to climb the corporate ladder quicker. Undertake interesting and challenging tasks with the new projects coming up; thereby adding value to your resume.This way they can get promoted to higher positions in their organization.
Ready to Get Shortcut to Learn And Become a Certified Business Analyst?
Here's Exactly What You're Getting When You
BECOME A CERTIFIED BUSINESS ANALYST
This course aims to focus on three main areas of Business Analysis- Research and Problem Solving, Requirements gathering and management, and Communication.. Become job-ready by learning the latest tools, working on real-world projects.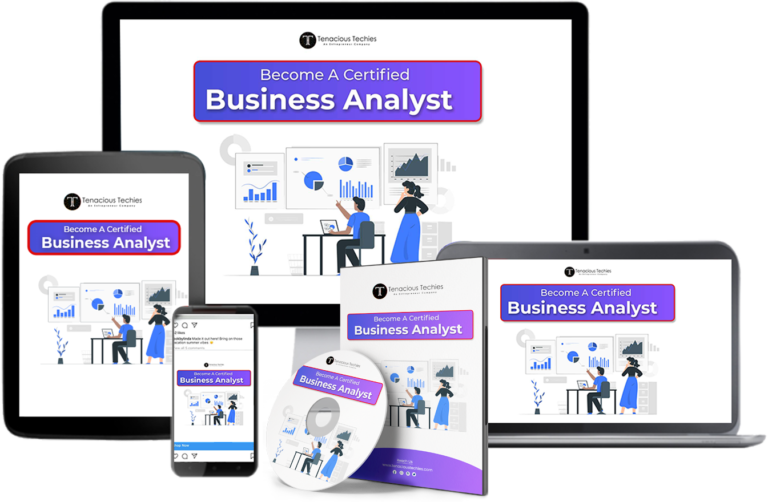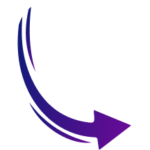 Problem Solving
You will learn how to solve internal challenges, conduct extensive research and competitor analysis and thereby give possible solutions to real-world problems
Wireframing using Figma
You cannot always make the team and the client understands the working with the help of required documents. That is where mock-ups come into the picture. So in this course, we will be focusing on designing prototypes in Figma; so that you can deliver a structure to the UI designers and/or get it confirmed by the client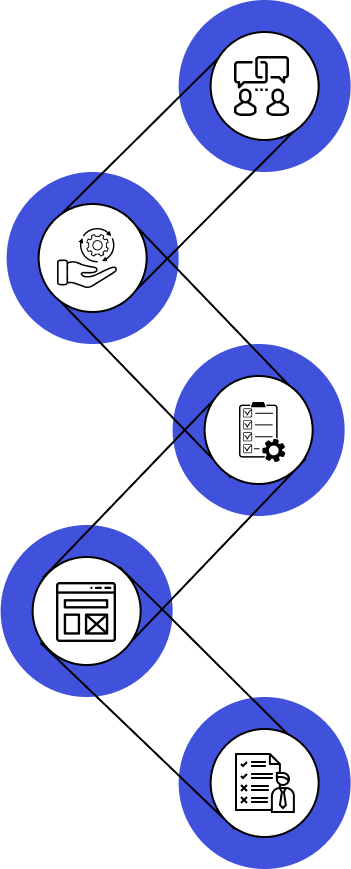 Communication
This is one of the most important aspects of being a business analyst. Since you will be the person bridging the communication gap between clients and developers. You will also learn what questions to ask, gain useful insights from answers and interpret what the client wants.
Being detail-oriented
Attention to detail is one of the most important things for a project to process. This can only be achieved when you work on live projects, get to interact with other stakeholders, and understand their responses.
Requirements Elicitation
It is the foremost process done as a part of project planning.  It includes the techniques of gathering requirements from clients and the other stakeholders related to the process. It is generally about brainstorming, discussion, and documentation. You will be learning various types of requirement documents like BRD, FSD, etc.
The duration of our training for Business Analyst will be for 3 months (Training on all the modules + Assignments Completion). Following is the schedule for the same:
1 Month – Business Analyst training
2 Months – End to End project implementation as a Business Analyst, Guiding  till the participant gets to work independently, Mock interviews, resume preparation, Insights from real-time BA experts.
After completing this course, you will be clear with all the concepts related to business analysis and will probably be able to get placed in reputed companies and excel in your career as a Business Analyst.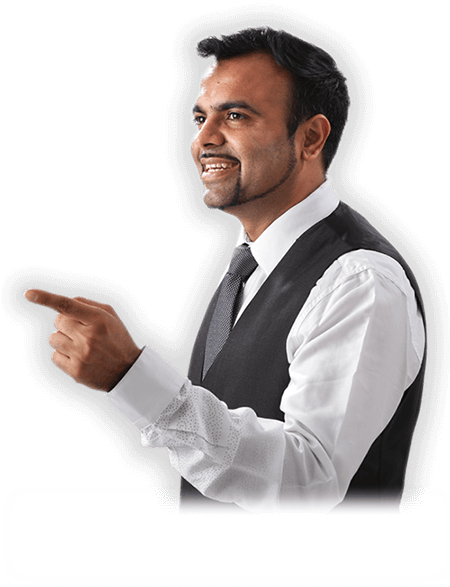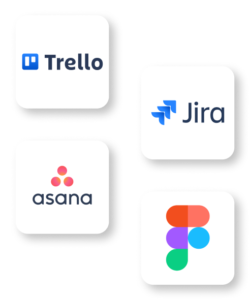 What do you get when you join the Business Analyst Course Today?
Benefits and Bonuses when you join Today.
You will get access to all this training plus bonuses when you join the upcoming Become a Certified Business Analyst Professional Training.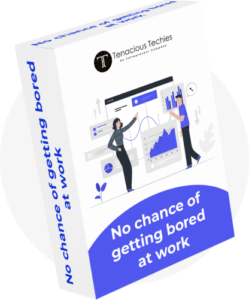 No chance of getting bored at work
Owing to the new projects coming your way every new day, a Business gets to deal with interesting situations and the role never goes stale. You will be involved in all the stages of the software development process, from problem-solving to designing, testing and client communication. Moreover,  New challenges require newer solutions; so there is no chance you will get bored doing this work.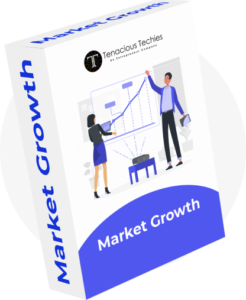 The Business Analysis job market is expected to grow at a rate of 19% over the next 10 years, get in now and take advantage of an industry that's on the rise. In fact, as per the US Bureau of Labor Statistics, American employers will need more than 876,000 business analysis-related professionals in 2022. Now is the time to get all prepared to become a Business Analyst!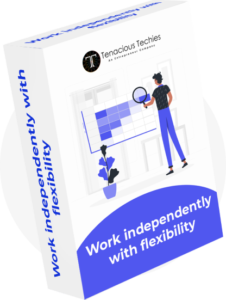 Work independently with flexibility
You can not perform your best with your talents restricted or with somebody hovering over your shoulder the whole time. Nobody likes to be micromanaged. The great news for you is if you want to become a business analyst is that your work will  always involve working with all levels of management. You will always get the leverage of using your creativity to reach upto your client's expectations.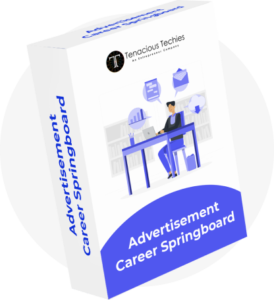 The skills you learn as a Business Analyst are crucial to a host of many other professions, everything from IT to Business. This career path isn't just a job, it's an investment in your future.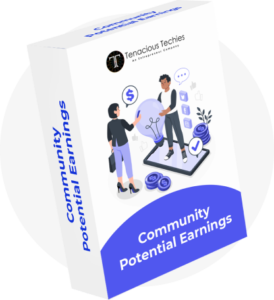 Let's be honest, it's the main reason we work in the first place. So, you'll be happy to hear that a typical Business Analyst (BA) earns over $74,151 per year. And that is only the average. Work hard, continue to increase the value you provide, and just imagine how much you could end up making! So if you are looking forward to an inspiring and rewarding career, we highly recommend you to enroll in this course for business analysis!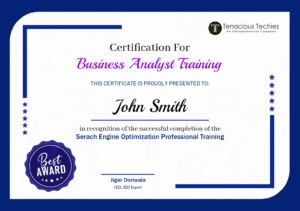 Become a Certified Business Analyst Certificate
Show proof of your knowledge and education by showing an industry-recognized certificate by Tenacious Techies. The majority of companies out there looking for employees who have got hands-on training on live projects and worked for similar IT agendas. The certificate is very unique as it comes from a company which not only provides Business Analyst but also provides Business Analyst services to businesses across the world.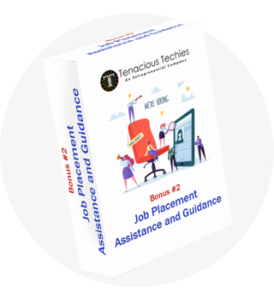 Job Placement Assistance and Guidance
We will provide your complete job placement assistance and share with you examples of the resume, when you are applying for a job as a Business Analyst. Reach out to our friendly support team, whenever you get stuck in your career growth during the training.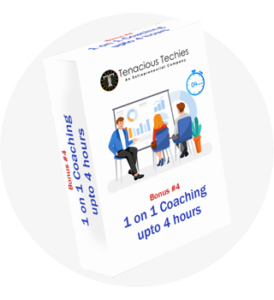 1 on 1 Coaching up to 4 hours
Getting stuck during the training? Need one on one help?
No worries, we will be able to give up to 4 hours of 1 on 1 coaching if you need some personal help.
Summary Of What You Will Get When You Join Today
Testimonials of Business Analyst Intern at Tenacious Techies
Testimonials of Business Analyst Intern of Tenacious Techies
Join Today, As You're Completely Protected by Our
100 % Risk-Free, 30 Days Money-Back Guaranteed
Thanks for taking the time to read this and I hope to see you in the member's area!
Got any further questions? No Worries.... We have the answers