Learn how to create beautiful websites using WordPress
Get trained by experienced industry experts and opportunity to work on Live Projects.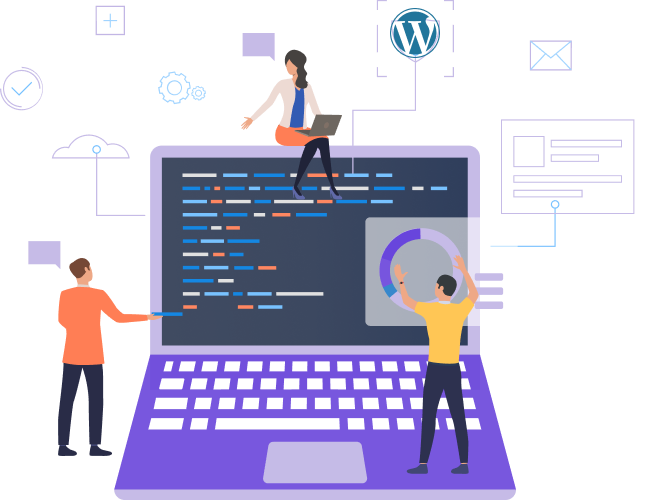 100% Money-Back Guarantee
At Tenacious Techies, we believe in your success. Our WordPress Course is backed by our No-Risk Money Back Guarantee. The only condition is, you will need to prove your completion of training.

Global Student's Community
Join our private Facebook group and network with like-minded communities spread across different countries and keep updated with WordPress news.

Practical Training From Experts
Imagine learning how to drive by watching a video. Do you think its possible? Just like that we only believe in practical hands-on training to help you become an industry expert. Join Now.

Certifications

Get an industry-recognized certificate and prove to potential employers that you have the skills you possess. Access a secure digital badge you can add to your social media profile.

Job Placement Assistance
We provide job placement assistance. We have 100% Job Placement Success to date for those who have completed all the exercises, passed our test, mock interview round, and attended all our training sessions.

Full Time, Part-Time and On-Site Training
Whether you want to learn online, offline, or Part-time, we are flexible enough to get started if you have a keen interest in WordPress.
Still, Got Any Questions?Join Our Private WhatsApp Group Where You Can
Ask Anything About The Course Hassle-Free!
Companies That Have WordPress As One Of The Most Important Website Development Tool To Build Website
In short, with this unique training, you are not only learning WordPress but also have the opportunity to grow your business, start your own Word or secure a job to become financially independent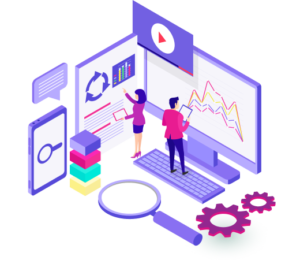 Who should learn WordPress?

Entrepreneurs
WordPress is an excellent tool for entrepreneurs looking to launch their products or new marketing campaigns.

Job Seekers
You can take on a job as a content marketing manager, manage a WordPress-based website for a company or you could start your blog.

Web Developers
WordPress is intended for Web Developers who would like to learn how to build themes.

Local Business
Local business owners can benefit the most by implementing local strategies to acquire clients. Perfect for restaurants, beauty experts, supermarkets and other local businesses.

Students
WordPress's open-source platform is ideal for the changing waves of education delivery and distribution.


Bloggers
WordPress is the best website platform used by all successful blogs as it is an open-source platform, you can install plugins, customize your blog design, and make money without any restrictions.
Ready to Get Shortcut to Learn And Become a Certified WordPress Developer?
Here's Exactly What You're Getting When You
BECOME A CERTIFIED WORDPRESS DEVELOPER
This is going to be completely different training because this is not going to be an ordinary theory-based course. You're going to work on WordPress live projects which are under development, the relevant implementation, and the real-time results we have got for our clients.
There's no bluff or fake promise. It goes straight into showing you exactly what is WordPress & how it works.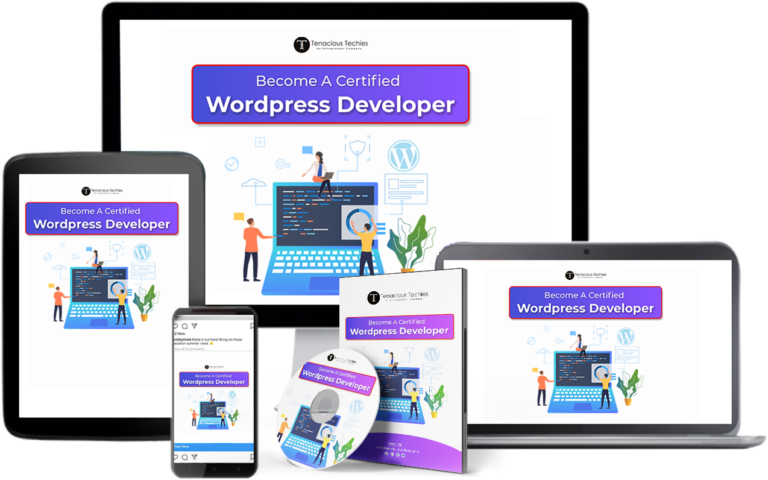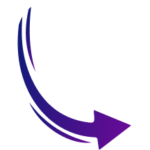 GETTING STARTED WITH DASHBOARD
The WordPress Dashboard is the first screen that will be seen when you log into the administration area of your blog which will display the overview of the website.
POSTS
Posts are also known as articles and sometimes referred to as blogs or blog posts. These are used to popularize your blogs.
PAGES
Adding pages is similar to adding posts in WordPress. Pages are static content and often do not change the displayed information.
LINKS
Link is a connection from one resource to another. Adding links to your pages or blog posts helps you to connect to other pages.
PLUGINS
It helps you to enable and disable WordPress Plugins. This adds unique features to an existing website. Plugins extend and enlarge the functionality of WordPress.
APPEARANCE
It includes image files, templates, CSS stylesheets, etc. that can help to make your website look great. This chapter discusses how to install, add new, or customize themes in WordPress.

DOWNLOADING & INSTALLING WORDPRESS
In this module, you will learn how to download & install WordPress. WordPress requires a MySQL database so you will learn to create a new empty database & then you will be able to set up the wizard.
 CATEGORIES
A Category is used to indicate sections of your site and group related posts. It sorts the group-content into different sections. It is a very convenient way to organize the posts.
MULTIMEDIA
Media Library consists of the images, audios, videos and files that you can upload and add to the content when writing a Post or Page. Here you can view, add, edit or delete any media related objects if not needed.
TAGS
Tag is small information attached to the main content or post for identification. It tells the visitors what the post is about. If the tag is mentioned properly then it helps to find the content very easily.
COMMENTS
Adding comments allows your visitors to discuss with you. Comments are approved by the admin and then posted to be discussed further.
USER ROLE SETTINGS
Every user has a role in WordPress. Roles are like permissions given to a particular user to access the WordPress site. These roles can be allotted only by the Admin.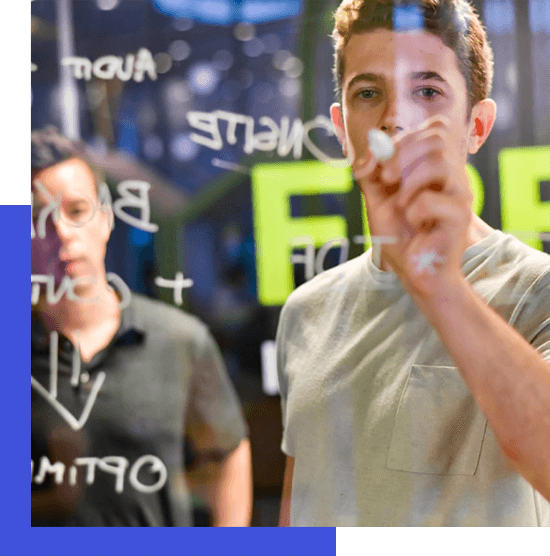 Let me show you how it works.
Complete the training. Implement the process. Start earning $.
Once you enroll in our member's area, you will get access to our live projects as well as the product to promote.
You will be able to refer same training and will be able to earn your investment back by referring to only 2 Students.
If you enroll more, this is the extra $ you are making by becoming a WordPress Developer.
The best part of this program is, you can Learn, Implement and Earn at the same time.
I bet if you can't find any other course which can provide you the same opportunity.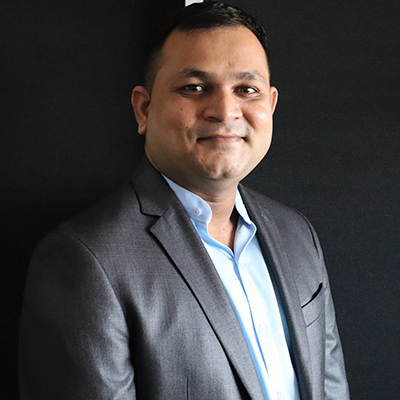 He is the Technical Team Leader in Tenacious Techies. He has acquired over 10 years of experience in coding in various technologies. To date, he has guided and trained many interns in various technologies such as asp.net, PHP, etc. Our intern has been successfully placed in renowned companies in India and abroad.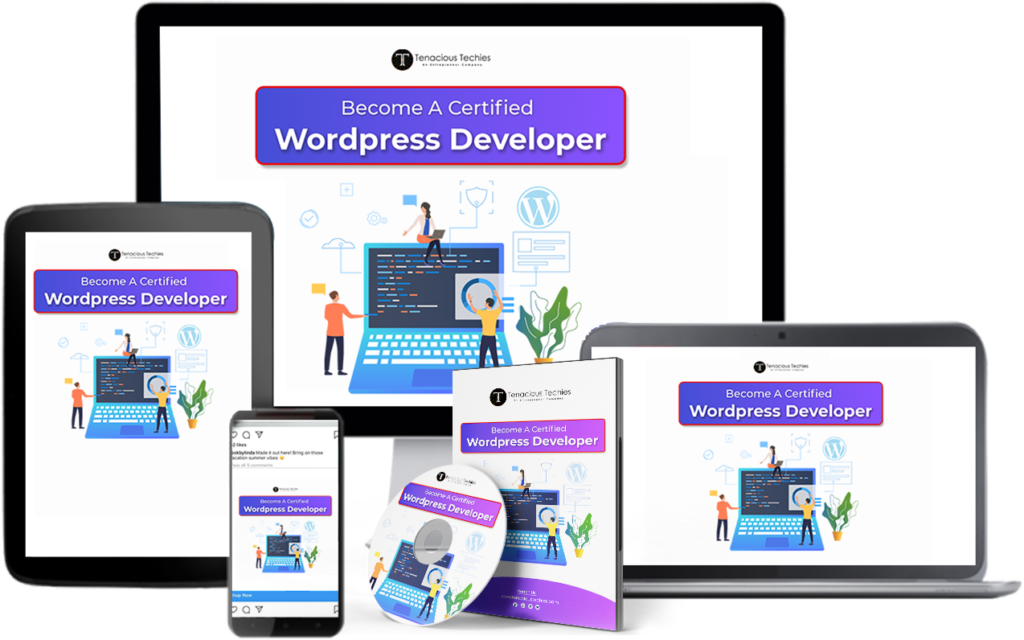 What do you get when you join the WordPress Certified Course Today?
Testimonials of Business Owners and Entrepreneurs who have completed the WordPress Professional Training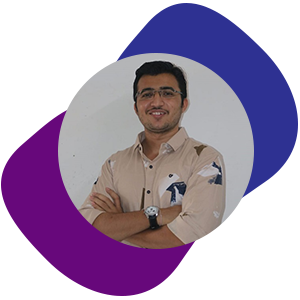 I had an amazing experience while learning WordPress at Tenacious Techies. The trainer is very much experienced and he explains everything module-wise. The main advantage is we can get hands-on training on live projects every day. So we can practice and improve our skills gradually. The team here provides all the assistance needed for placement. So its an overall package and I would surely recommend it to everyone who wants to excel in their careers!!
— Harshad Zinzala- ( WordPress Trainee )
First of all, it's a great honor to be part of this special course. I learned a lot. I was an absolute beginner but Pratik sir helped me enhance my technical skills. I enjoyed this course very much. All you need to do is complete the regular tasks given to you. You will get all kinds of help wherever you are stuck. I'd like to thank my peers, and MOST ESPECIALLY OUR INSTRUCTOR Mr. Pratik Chauhan !!!
— Pradeep Aligeti- (WordPress Trainee)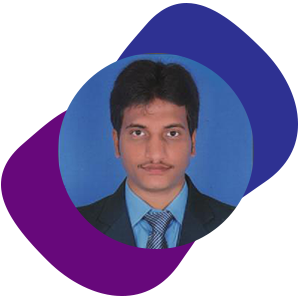 You will get access to all this training plus bonuses when you join the upcoming WordPress Training.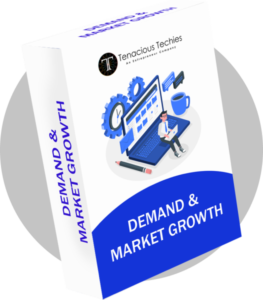 WordPress powers more than 40% of all websites on the internet. It generates thousands of job opportunities around the world, and there are millions of websites making sales & growth using WordPress.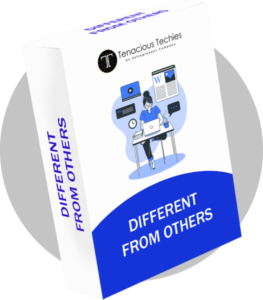 Apart from economic opportunities, WordPress enables people to share their stories, ideas, build communities and do awesome things.
It is ideal for small businesses & individuals to make their online presence, at the same time it is economical enough for bloggers to launch their first blog.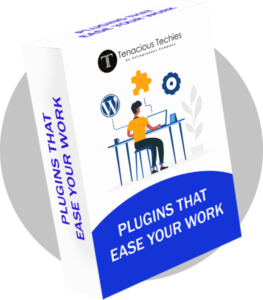 PLUGINS THAT EASE YOUR WORK
With tons of plugins and themes, WordPress is easy to extend and allows you to make any kind of website imaginable.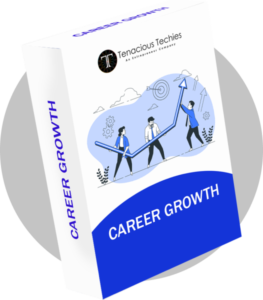 Become a WordPress Developer

Become a WordPress Designer

Become a WordPress Educator

Become a WordPress Writer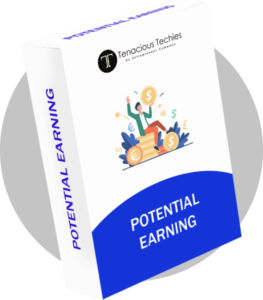 For instance, the average annual WordPress Developer salary at the entry-level in IT with less than 1-year experience is around INR Rs. 20,000 per month. However, the WordPress Developer salary for those having 1-4 years of experience can be around INR Rs. 40,000 per month.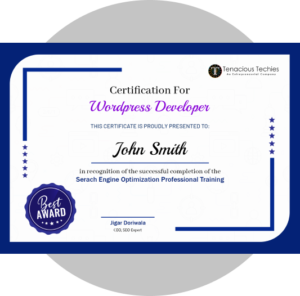 Become a Certified WordPress Developer
Show proof of your knowledge and education by showing an industry-recognized certificate by Tenacious Techies. Most of the companies look for talent who have worked on live projects and have worked for similar Digital agencies. The certificate is very unique as it comes from a company that not only provides WordPress Training but also provides  services to businesses across the world.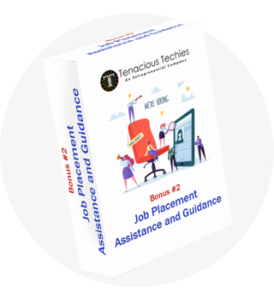 Job Placement Assistance and Guidance
We will provide you with complete job placement assistance and share with you examples of the resume when you are applying for a job as a WordPress Developer. Reach out to our friendly support team, whenever you get stuck in your career growth during the training.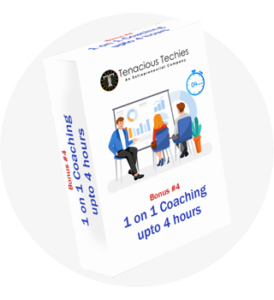 1 on 1 Coaching up to 4 hours
Getting stuck during the training? Need one on one help?
No worries, we will be able to give up to 4 hours of 1 on 1 coaching if you need some personal help.
Join Today, As You're Completely Protected by Our
100 % Risk Free, 30 Days Money-Back Guaranteed
All you need to do is complete the course. Is it too much to ask you to complete the exercises and modules which you receive every week? After completing this lesson, you feel that this program is not for you, simply drop an email and we will give you a full refund. A very simple and easy process. So please complete the coursework.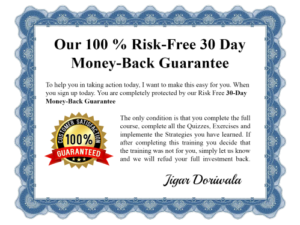 Thanks for taking the time to read this and I hope to see you in the member's area!
Got any further questions? No Worries.... We have the answers