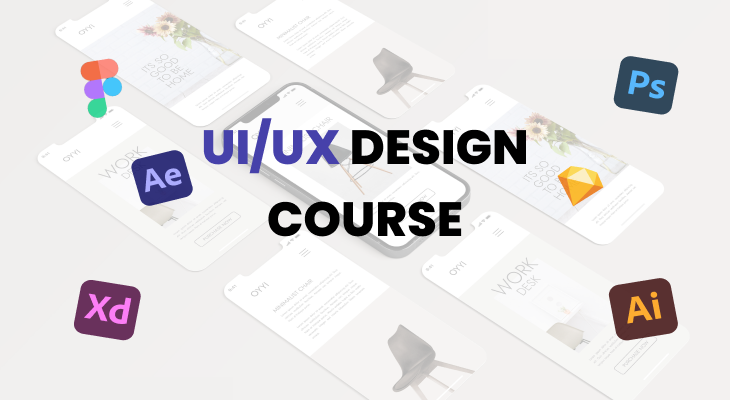 A Complete Guide to UI/UX Design Courses, Education And Career Path
What is a UI/UX Designer?
A UI designer is responsible for the visual presentation of a company's products. They are in charge of designing how a user interacts with the company's product. Enroll for our user interface design course in Surat which provides you practical training on live projects.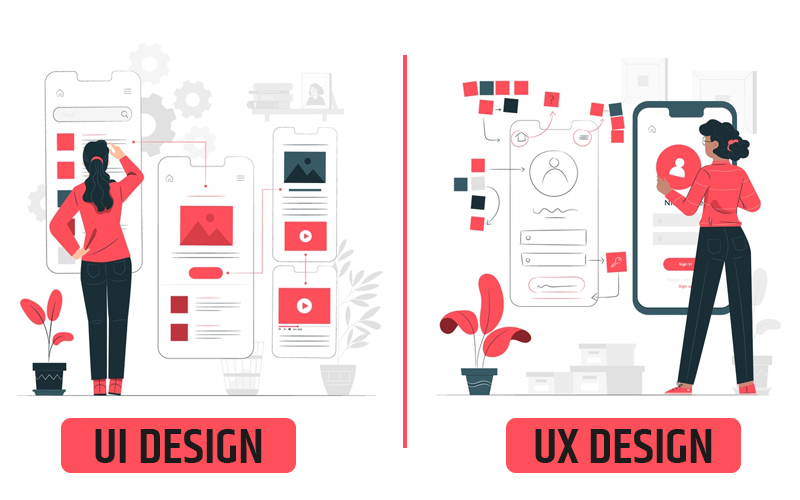 A UX designer, on the other hand, is responsible for developing or designing interactions between users and the company's product. They are responsible for making sure that the design is user-friendly and easy to navigate. If you want to become a UX designer, learn user experience design from our experience expert which guides you & provides you one on one training.
The Current State of the Industry and How it's Shaping Up for the Future
The 2019 trends in design and 2022 design trends are already here. And they are shaping up to be a lot different from what we've seen in the past. Designers have been looking for new ways to create a distinctive, yet practical experience for their users. In this article, we will explore the key design trends that will be dominating the industry as we head into 2022 and beyond.
Designers have been looking for new ways to create a distinctive, yet practical experience for their users. In this article, we will explore the key design trends that will be dominating the industry as we head into 2022 and beyond.
What Skills & Resources Do You Need to Become a Successful UX Designer?
The answer to this question is not straightforward. It depends on the type of UX designer you want to be. Do you want to design digital products or do you want to design websites? Do you want to become a UX researcher or do you just want to be a UX designer?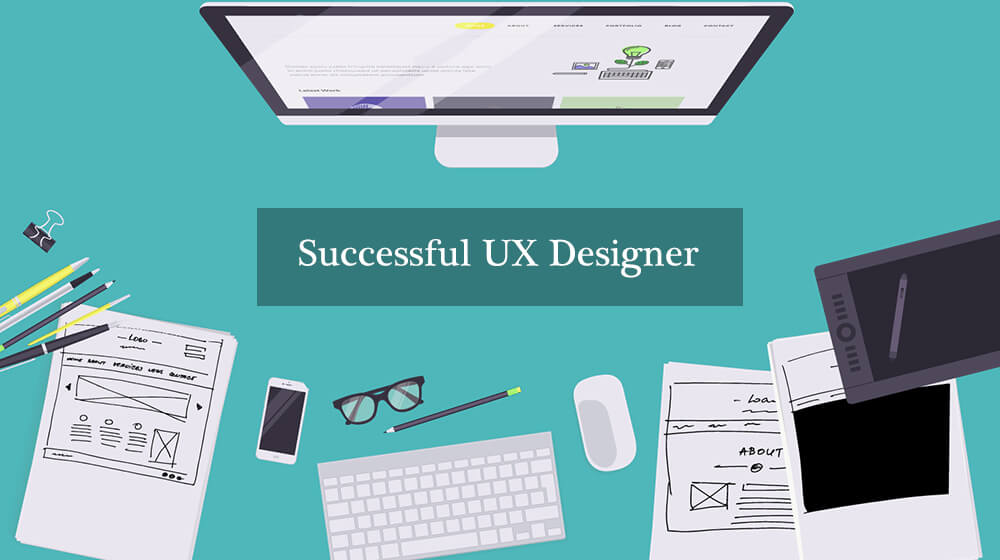 A successful UX designer needs creativity, analytical skills, visual design skills, and the ability to think about the user's perspective. They also need knowledge of user research methods and tools.
How To Choose The Right Course For You?
Choosing the right course is not easy. It's an investment for your future and you must be sure that you are making the right decision.
So, how do you choose the perfect course?
– What is your goal? If you want to become a UX designer, then there are some courses that will help you achieve that goal. These courses will teach you everything about UX design and provide hands-on experience in design thinking and prototyping.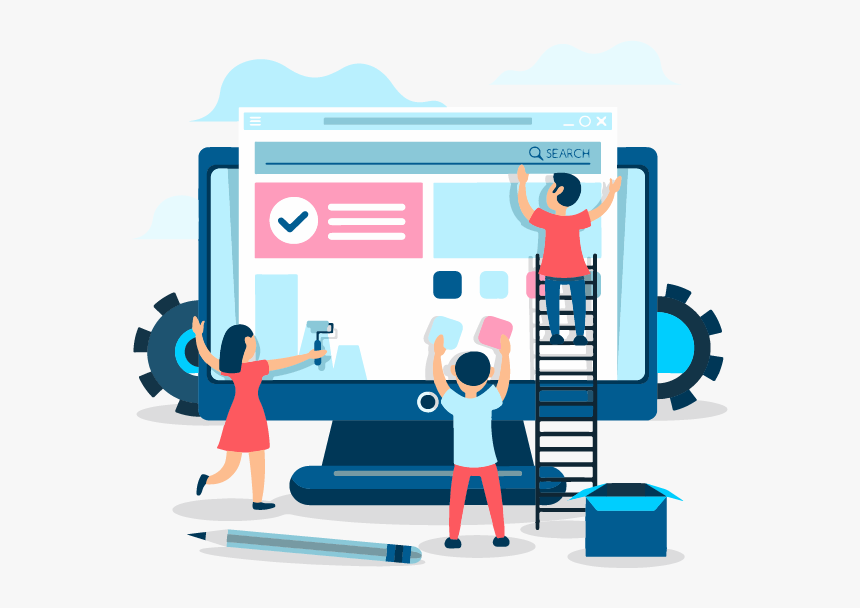 – How much time do you have to dedicate to your studies? If your answer is "a lot", then it's probably better for you to invest in a more comprehensive program with an experienced instructor who can provide great support during your studies. If your answer is "not much", then this course is perfect to kickstart your career in the designing field. Do visit our website to start your career with the right training institute which provides ui ux design course online offline in surat.  You can practically learn uxui designing by working on live projects for the website.
What you will learn in UI/UX Design Course 
This article will tell you how our course is uniquely designed for students online as well as offline. In UI UX, it's important what an interface is and the role of a designer in its creation. Making interfaces perform clearly and effortlessly requires understanding how to design and convey meaning using colour, font, and imagery. 
In the course you will learn a series of lectures and visual activities. You'll know the clear, consistent, and intuitive UI design, as well as apply what you've learned to the design of a static screen-based interface, by the end of this course.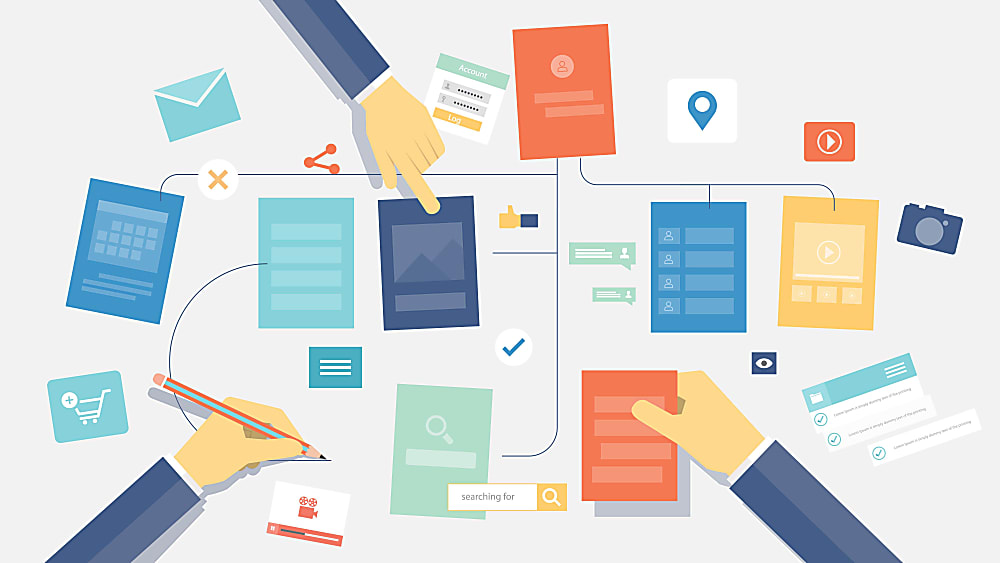 This is the first course in the UI/UX Design Specialization, which takes a design-centric approach to user interface (UI) and user experience (UX) design, focusing on visual communications rather than marketing or programming alone. These courses are suitable for anyone with some expertise in graphic or visual design who wants to expand their knowledge of user interface and user experience (UI/UX) for app and web design. Anyone with expertise in front-end or back-end web development or human-computer interaction who wants to improve their visual design and analysis skills for UI or UX can benefit from this course.
Here's what you'll discover!
– Learn how to create and develop high-quality goods and services by gaining technical, creative, and strategic abilities.
– Learn about human behaviour through in-depth research and develop products that solve business challenges in novel ways.
– To make great-looking pages and websites, learn how to use programmes like Photoshop, Illustrator, and Sketch.
– Learn fundamental front-end markup languages like HTML5, CSS3, Git, and others to create appealing user interfaces.
– Learn how to convert online designs to mobile designs and create iOS and Android apps.
Is this training going to help you advance your career?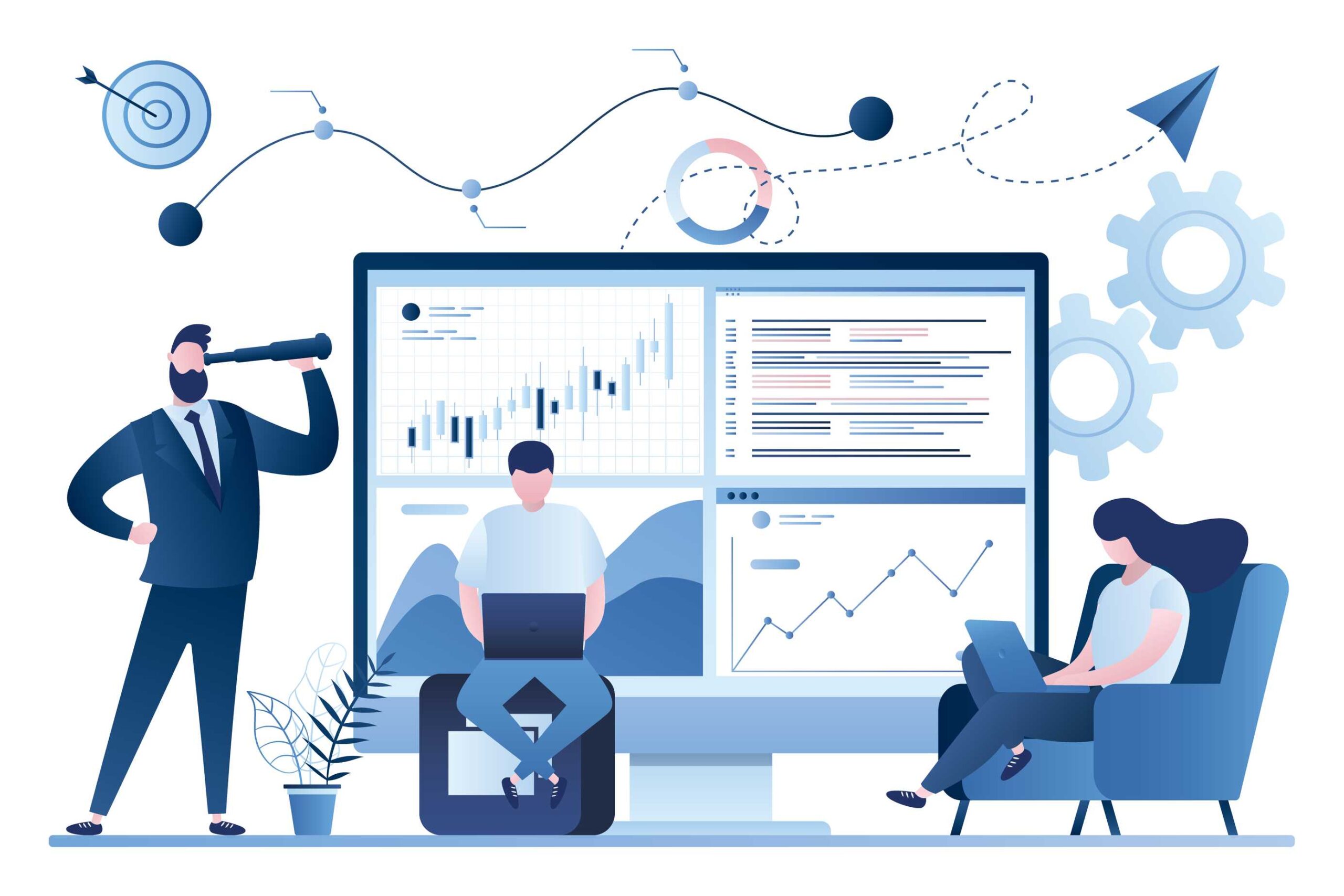 This UI/UX course is for graphic and print designers, product managers, students, and entrepreneurs who wish to leverage the digital medium for their goods. This online-offline UI/UX Design course does not have any prerequisites. Make your career bright with our advanced ui ux design course in surat which provides theory & practical training to students with job assistance.
Advantages of the Course
Mentoring on a one-on-one basis
You have the option of flying solo or in a group. Every step of the way, an experienced UX/UI design professional will assist you.
Career Guidance
Your personal career cheerleaders are career coaches. Get personalised resume writing assistance, networking ideas, and employer introductions, among other things.
Guaranteed Job Placement
If you don't get a qualifying job in tech within six months of graduation, you're out of luck. Your money is returned to you.
What Is the Salary of a UI/UX designer?
In India, the national average income for a UI-UX Designer is Rs. 5,23,768. To discover UI-UX Designer salaries in your area, filter by location. UI-UX Designer salaries are based on 637 salaries provided anonymously to Glassdoor by UI-UX Designer workers.

Source: glassdoor
Is there a demand for these abilities on the job market?
UX talents are in high demand, appearing on a number of lists of the best-paying jobs. According to research by the Nielsen Norman Group, starting salaries in UX design are around $69,000, while average salaries are around $83,000, according to glassdoor. Also, read our blog Why do businesses need to invest in UX/UI  for their business website nowadays?  on this link provided.
Try searching for some of the above-mentioned titles on employment sites to discover what the current job market demand is like.
UI/UX Designer Job Roles
– Graphic Designer
:
A graphic designer is responsible for the visual appearance of a product. They are responsible for creating graphics, illustrations, and photographs to use in the design of products such as brochures, magazines, and advertisements.
– Web Designer
:
Web designers are responsible for the user interface (UI) and user experience (UX) of a website. They use HTML, CSS, JavaScript, PHP etc to create websites that are easy to navigate and aesthetically pleasing.
– User Experience Researcher
:
A user experience researcher is someone who studies what users do on a website or mobile app in order to find out what they like or dislike about it so that they can make changes to improve their experience with it. 
– Product Designer
:
A Product Designer contributes to the UX design ideas for improving business goals gathered from diverse stakeholders.
– Coding:
UX engineers serve as a link between the design and engineering departments. They are in charge of taking a design and converting it into code. Computer languages such as HTML, JS, CSS, and others are part of a UX engineer's toolkit.
– UI/UX design:
Although UI/UX writing is a specialised field, it is beneficial to have some knowledge of it. Microcopy is a significant tool for providing a positive user experience. When we use a digital product, they are the words we read or hear, and they are an important part of website navigation and the entire experience. We also provide placement to our trainees, don't wait to enroll today for our ux design course with placement. Also avail best offers. 
What Are the Key Responsibilities of a UI/UX Designer?
A UI/UX designer is responsible for the design of the user interface and user experience. They are responsible for how a product looks, feels, and functions. The UI/UX designer works with a team to create a project from concept through to completion by designing digital products or solutions.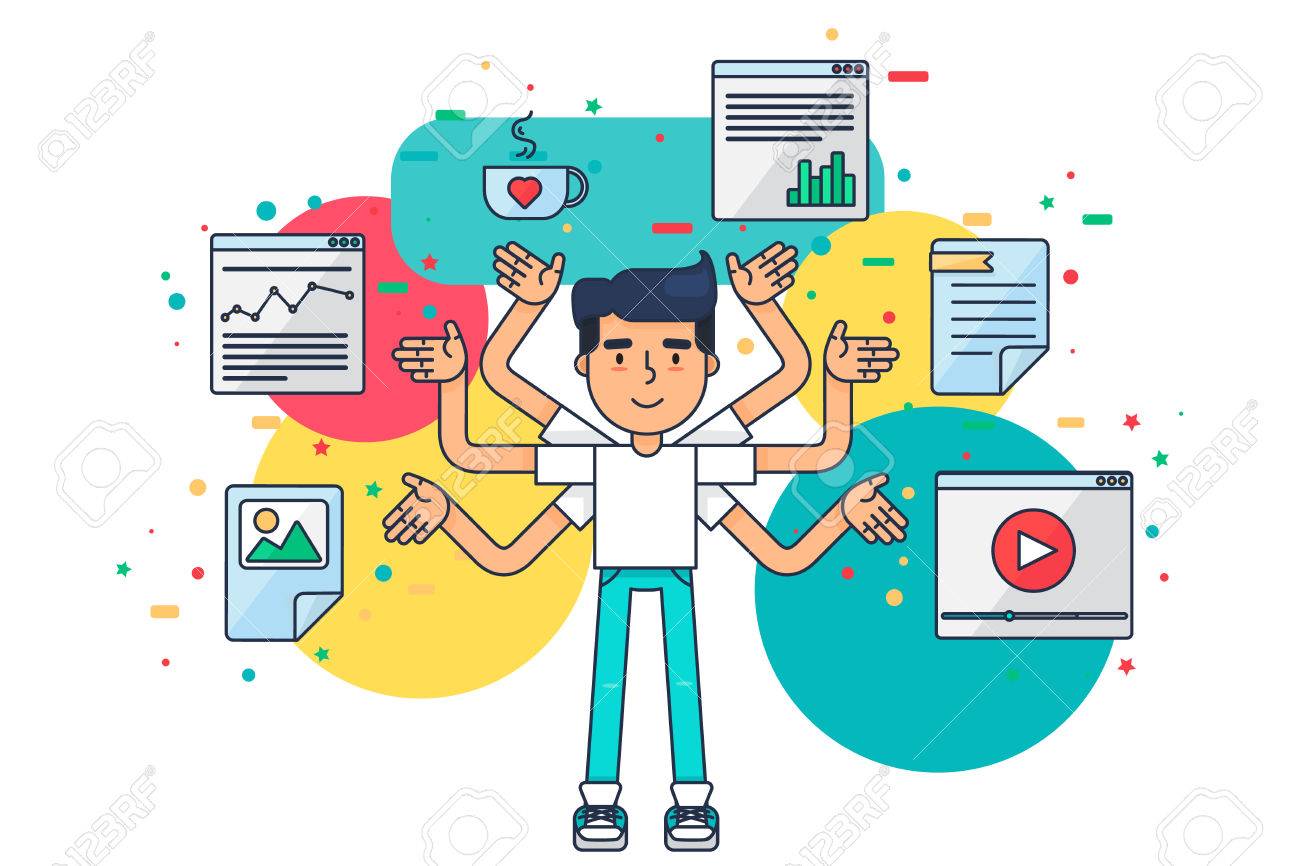 The UI/UX designers are responsible for:
– Creating wireframes, prototypes, and mockups of the product
– Gathering requirements from stakeholders
– Researching competitors
– Sketching out ideas on paper
– Designing the navigation flow of the site or app
The Importance of User Experience and Interface Design
– Attracts Clients
If your website or app's UI and UX design is inadequate, users will abandon it. Only a poor level of user satisfaction results. Users are more engaged and customers are happier when the UI/UX is appealing. The basic goal of any business is to increase revenue and enhance operations. The UX/UI Design of a platform improves the user experience and boosts customer satisfaction, resulting in a growth in the number of consumers. It also improves the return on investment (ROI). As a result, having a high-quality UI and UX design is crucial.
– Customer Retention
With so many options and alternatives for the services you provide, you only have a small period of time to capture your visitors' attention, and you must strike the mark in that time. Your website or application's UI and UX design has a direct impact on whether people leave or stay. Visitors that like the UI/UX and get the information they need will stay for a few minutes, if not longer. As a result, the value of UI and UX should never be underestimated, and they must be prioritised.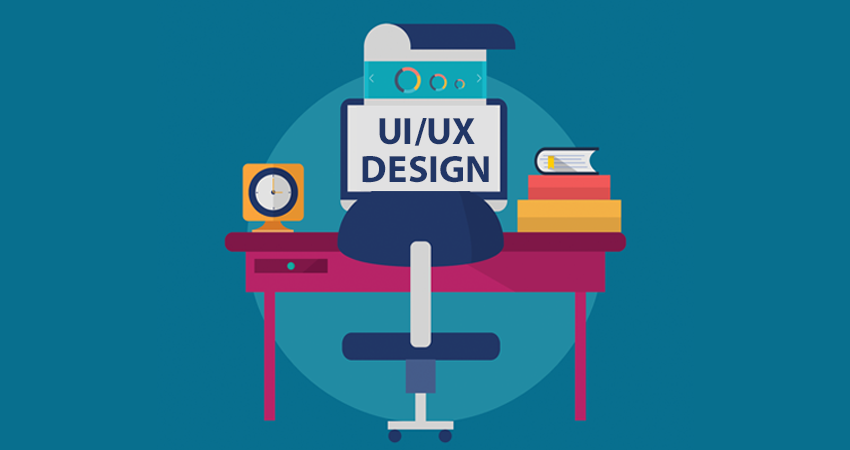 – Developing Your Reputation
You must first establish which components your users favour and detest before creating a UI/UX design that reflects their preferences. This can help you avoid big UI/UX design faults while also building your brand. This would be extremely helpful if you were starting a new business. The development of your brand's market reputation can be aided by a flawless and engaging UI/UX. Do not miss this opportunity to learn UXUI design course in Udhna Surat from the experts, also get Live project Training today. 
Conclusion
If the UI/UX design is good, visitors will remain longer. If your website/app is well-built and the user experience is amazing, nothing will be able to block them from navigating to the desired objective and becoming devoted customers. Because UI and UX design is largely concerned with client pleasure, it is important to a company's success. It is vital to focus on the clients' comfort in order to develop a brand image and credibility.