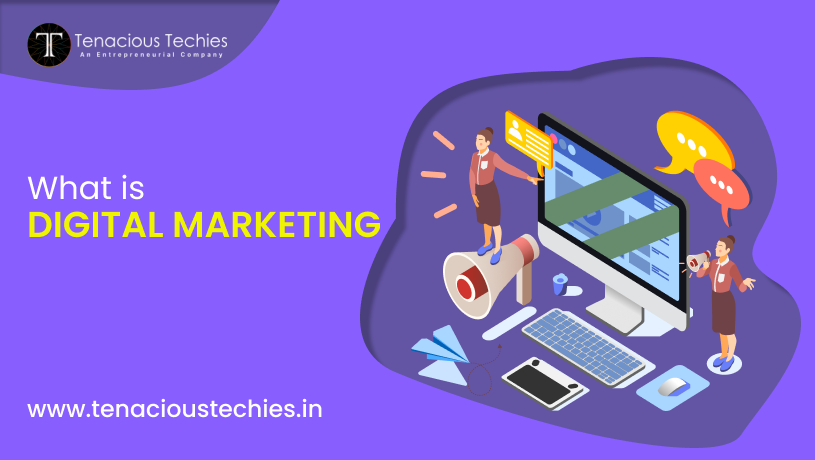 Do you want to start an online business but don't know where to begin? Then this article is for you! It contains information on starting an online business from scratch.
Digital marketing has been around for over a decade now and has seen significant growth in the last few years with the advent of social media, mobile devices, and other new technologies.
Digital marketing channels include email, social media, search engine optimization (SEO), content marketing and influencer relations.
In this guide, we will talk about what digital marketing is and how it has evolved over the years. We will also talk about some of the key trends in digital marketing and how you can adapt them to stay on top.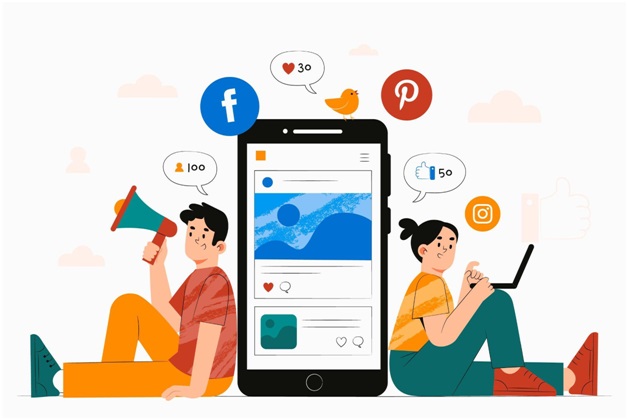 What is Digital Marketing?
Digital marketing is the use of digital technologies to promote products or services, engage with customers, and track results.
Digital marketing has become a powerful tool for marketers because it's an affordable way to reach consumers.
In this section, we will cover some of the digital marketing trends that are currently dominating the industry.
Here are some of the most popular digital marketing tools:
1) Google Adwords– It is the most popular digital platform for advertisers to buy ads on search engines. You will get instant traffic on your site with the relevant targetted audience by paying google.
2) Social Media Marketing– It is a strategy that uses social media platforms such as Facebook, Instagram, Twitter, Linkedin and Snapchat to reach customers. You can stay relevant to the current youth trends by adapting and posting relevant content on your chosen platform.
3) Google Analytics– It is the web analytics service offered by Google that provides you reports about website traffic and online sales figures. It gives you information about your audience so you can target them according to your preferred segment.
4) Canvas Business– It is a quality design tool that can help you create impressive social media posts and other things in marketing.
5) Trello– It is one of the most popular content management tools used by hundreds and thousands of digital marketers worldwide to create, schedule, and organise content online.
What are the benefits of Digital Marketing?
The digital marketing world is changing rapidly and a business needs to stay up-to-date with the latest trends. This article will explore some of the benefits of digital marketing and how it can help your business grow.
Digital marketing has many benefits to businesses, including:
– Increased visibility
– Increased customer base
– Lower cost per customer acquisition
– Targeted advertising
– Higher conversion rates
– Improved brand awareness
– Time Effective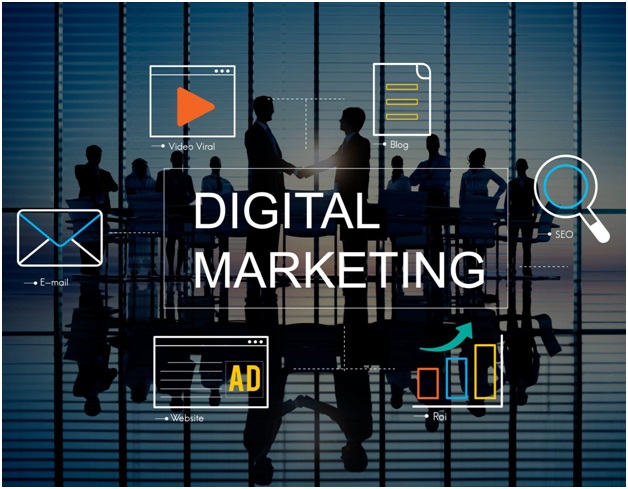 The Basics of Digital Marketing
Digital marketing is a process that helps business grow their customer base and increase revenue. The goal of digital marketing is not to create an advertisement but to create an experience for a user that will promote conversion. And further it will help the organization in retention.
The scope of digital marketing includes:
– Search engine optimization (SEO)
– Search engine marketing (SEM)
– Social media marketing
– Email marketing
– Mobile advertising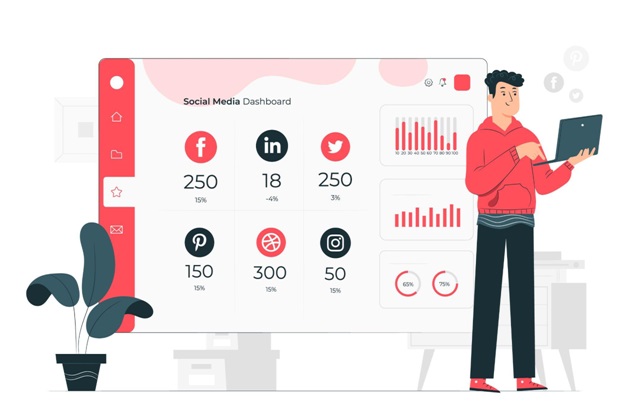 Top 5 Popular Social Media Platforms Relevant to Digital Marketing Strategies
Social media platforms are the most important channels for marketing. They allow marketers to connect to their target audience and share content with them.
In this article, we will take a look at the top 5 social media platforms that are relevant to digital marketing strategies. These are Facebook, Twitter, LinkedIn, Pinterest and Instagram.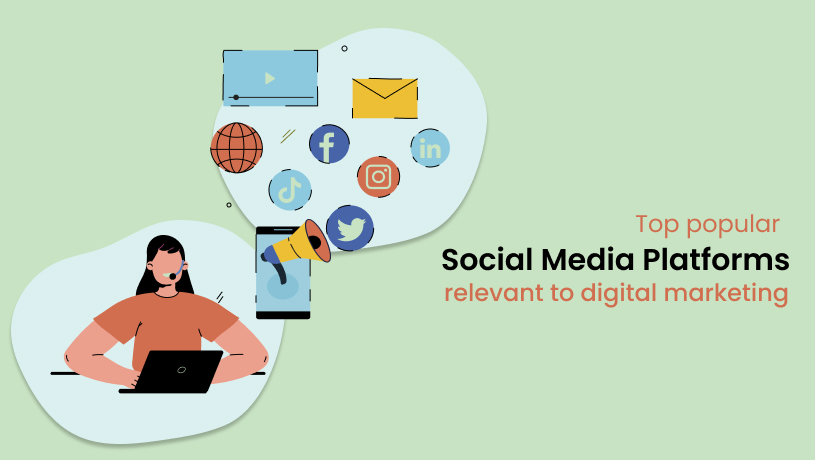 1) Facebook
Facebook is one of the most popular social media platforms in the world with more than 2 billion monthly active users.
This makes it one of the best platforms for marketers as well as businesses who want to reach out to consumers all over the world.
Facebook allows you to connect with consumers and advertise your business in a natural and organic way. Their unpaid Facebook Ads are also a great way to reach a larger audience without putting in a lot of effort.
2) Twitter
Twitter is another great platform for marketers and businesses because of its high engagement rates and fast-paced conversations among followers.
It is considered to be the most active social media platform which gives it the edge over all the other competitors.
Twitter is great for launching marketing campaigns. With 320 million monthly users, acquiring new consumers might be simple with a well-planned marketing strategy.
3) Instagram
Instagram is a wildly popular social media site that focuses on visual content. It provides users with a place to share and acquire popularity by sharing great experiences.
Because of the large number of individuals who use Instagram each month – over 400 million – it is perfect for marketers. The option to upload photographs and short films makes it simple to promote your product or service.
4) Linkedin
LinkedIn is the place to go if you're looking for a professional audience. The platform attracts a large number of professionals – over 100 million every month.
LinkedIn is an excellent resource for networking with other professionals and catering to the demands of discerning clients. Adding this social media platform to your arsenal can help you gain credibility with potential clients and consumers.
5) Pinterest
Pinterest is another visual-sharing network that's a great method to show off products. It's also a great method to quickly and simply identify and store project ideas for the future.
Pinterest may aid any well-planned social media marketing campaign in one way or another. Pinterest has almost 100 million monthly active users, so you'll be reaching a large audience.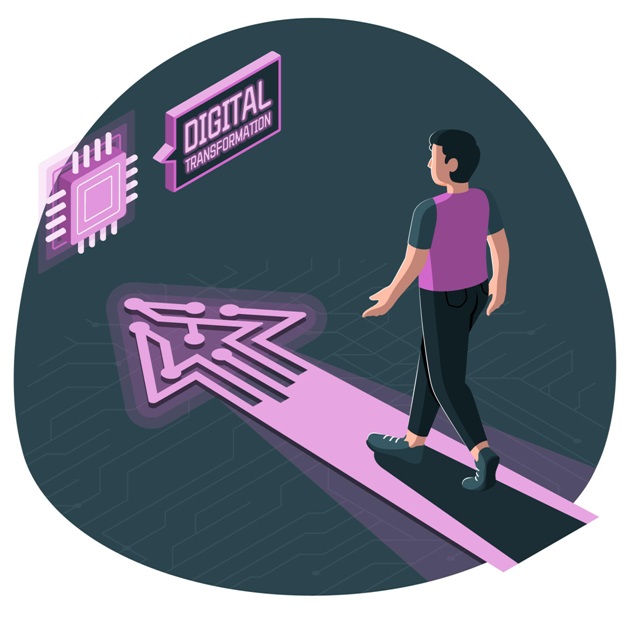 How Can Your Business Benefit from Latest Technology Trends?
For example, the world of marketing is changing dramatically thanks to the internet and social media sites. Now, people can buy products and services from their phones, tablets or laptops. This has changed how businesses need to advertise and market themselves.
In today's fast-paced world where information is constantly changing and evolving at an exponential rate, it's more important than ever to be able to keep up with the latest developments.
Online courses are one of the best ways to do this. They allow you to learn at your own pace and on your schedule, which means that you can take a course whenever it fits into your life. If you are interested to boost your digital marketing skills, enroll for our digital marketing course in Surat.
As a result, online courses have become a popular way for people from all walks of life – from stay-at-home parents to full-time professionals – to get ahead in their careers and improve their skillsets.