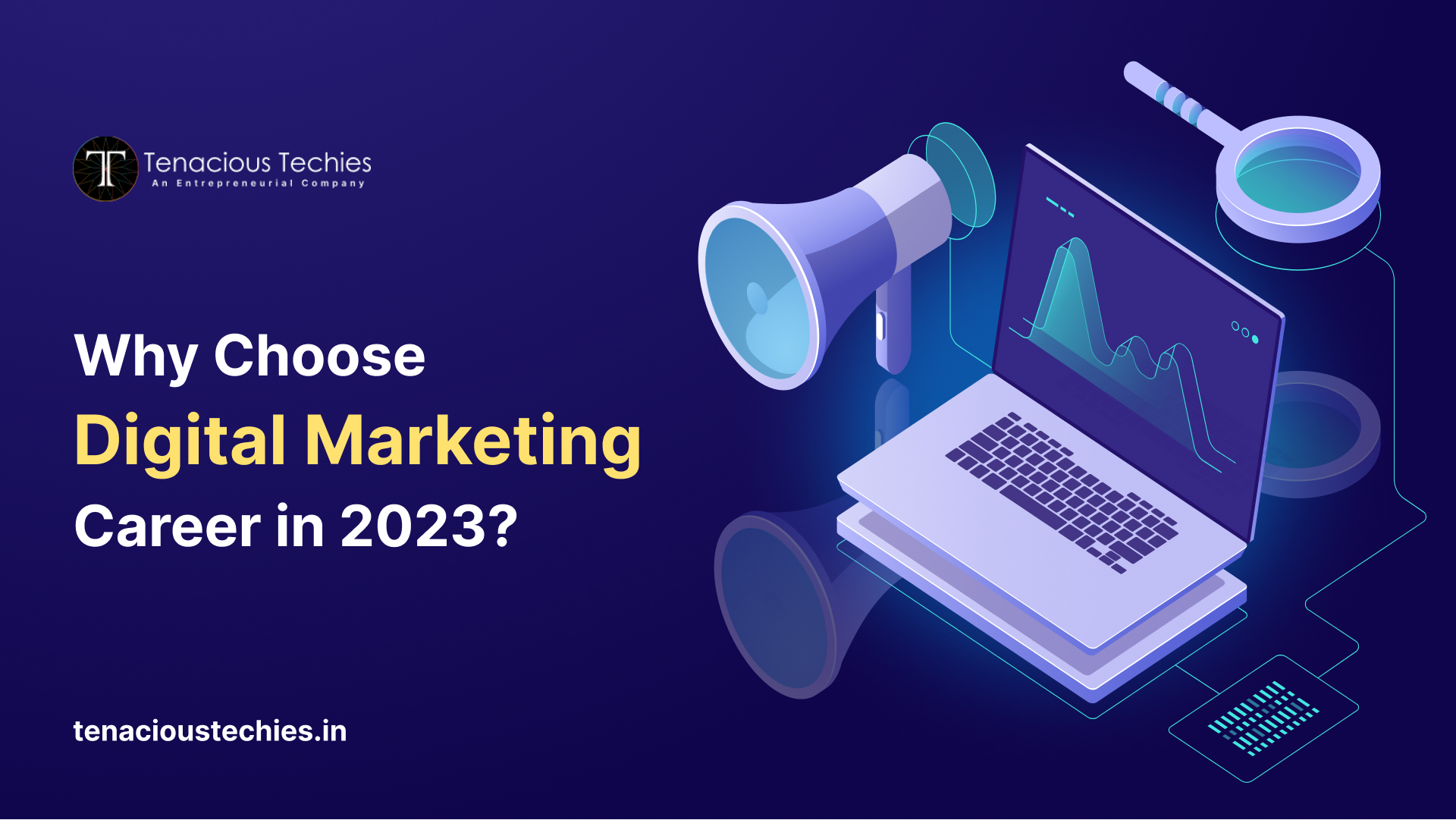 Are you looking for a complete beginner's guide to digital marketing? It is the only industry that will provide you with billions of dollars of opportunity in the future.
The digital marketing industry is growling, and predictions are that it will continue to be a lucrative career choice for years to come. 2023 is an exciting time for anyone considering exploring the opportunities presented in this ever-evolving landscape.
With the right skills and knowledge, digital marketers have the potential to increase their earning power and create a successful, long-term career path.
In this complete guide, you'll learn why choosing a digital marketing career in 2023 can be such a smart choice.
Without further ado, let's get right to the point.
What is Digital Marketing?
Digital marketing is an ever-evolving field that provides marketing professionals with the tools to reach their target audiences in ways never imagined before.
From creating content for webpages and social media to analyzing customer data, digital marketing offers a wide range of opportunities for career growth.
Digital marketing has become increasingly important in recent years as more people turn to online sources for information.
Must Read: What Is Digital Marketing? – Ultimate Guide For 2023
It can be used to reach a global audience or tailored specifically to targeted groups within an organization's own customer base.
With the right skills and knowledge, a certified digital marketer can help companies maximize the potential of their online presence and increase sales through effective strategies like search engine optimization (SEO), pay-per-click (PPC) advertising campaigns, email campaigns, social media management, and more.
Advantages of a Digital Marketing Career
A digital marketing career can be highly advantageous for those looking to enter the field of marketing and communications. It is a rapidly growing industry, with new opportunities arising on a daily basis.
With the ever-growing number of businesses and organizations turning to digital platforms to advertise their products and services, a career in this sector provides an exciting opportunity for those with the right skill set.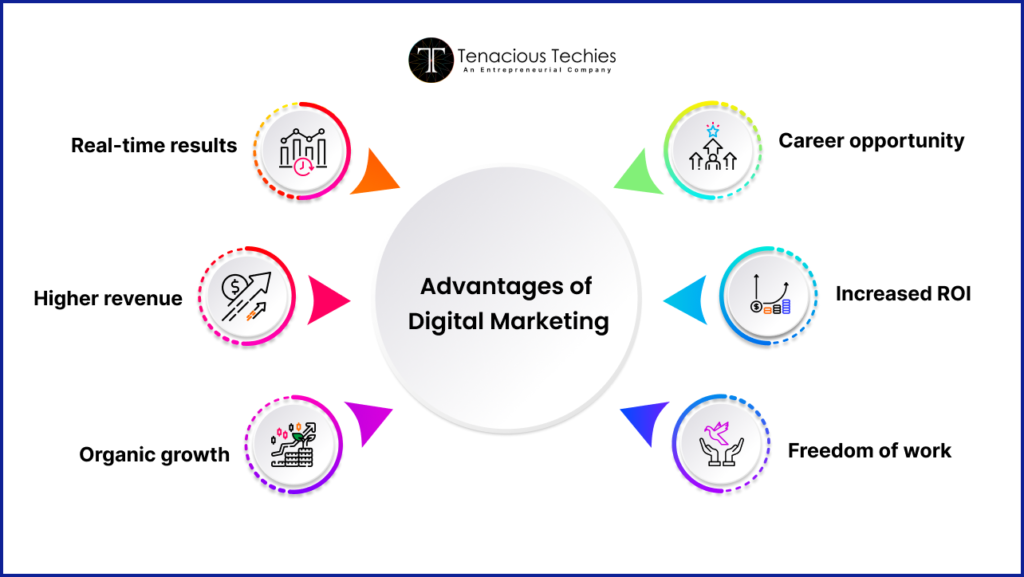 Here are some of the key benefits of pursuing a career in digital marketing.
Career opportunity
Increased ROI
Freedom of work
Organic growth
Higher revenue
Real-time results
If you are still unsure about why you should choose a career in the digital marketing field, consider the following example.
Types of Digital Marketing Jobs
With so many types of digital marketing jobs now available, it can be difficult to know which role best suits you.
Following are the most common types of digital marketing jobs includes:
Digital Marketing Specialist/Manager
Content Creators/Marketers
Social Media Marketers
SEO/SEM Marketer
Email Marketer
Affiliate Marketer
Digital Marketing Specialist/Manager
Digital marketing specialist manager jobs have become increasingly popular and in demand in recent years.
The job involves overseeing a team of digital marketers, designing campaign strategies, and monitoring results. Companies are increasingly looking for candidates with the necessary skills to manage their digital marketing teams effectively.
A successful candidate must be able to identify target audiences, utilize different platforms such as social media, develop strong content strategies, and use analytics tools to measure success.
They should also possess strong communication skills to collaborate with other teams and stakeholders when needed.
Digital marketing specialists should also have an understanding of search engine optimization (SEO) techniques as well as how to maximize visibility online through paid advertising methods such as Google Ads or Facebook Ads.
Content Creators/Marketers
Content creators and marketers have become key roles for businesses in the digital age. As more people turn to the internet for information, products, and services, companies are looking for professionals who know how to create engaging content and promote it to the right audience.
They are responsible for crafting written or visual content that resonates with clients' target audiences. They must be creative thinkers with a strong knowledge of the language, storytelling techniques, and visual elements such as color palettes and fonts.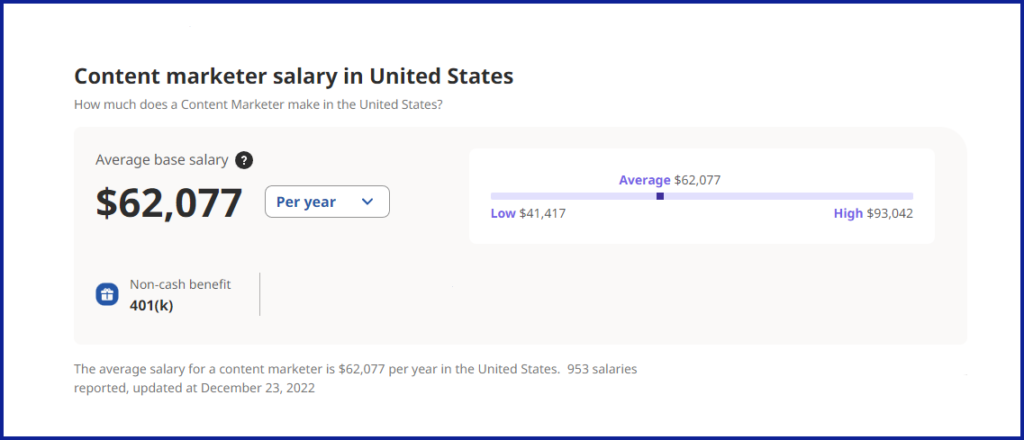 Content creators also need to keep up with industry trends around topics like SEO optimization so that their work is effective at driving web traffic.
Marketers are responsible for creating strategies that reach potential customers online through targeted ads or email campaigns.
Marketers must possess analytical skills in order to measure the success of their campaigns by tracking metrics such as open rates or click-throughs.
Social Media Marketer
Social Media Marketer jobs are on the rise as businesses increasingly turn to social media to reach their target audience and promote their products or services.
As a social media marketer, you'll be responsible for utilizing various social media platforms such as Facebook, Twitter, Instagram, Snapchat, and YouTube to create engaging content that is optimized for success.
You'll also monitor the analytics of campaigns and develop ideas to boost engagement while maintaining brand awareness.
This job requires strong writing skills in order to craft compelling posts that capture the attention of followers.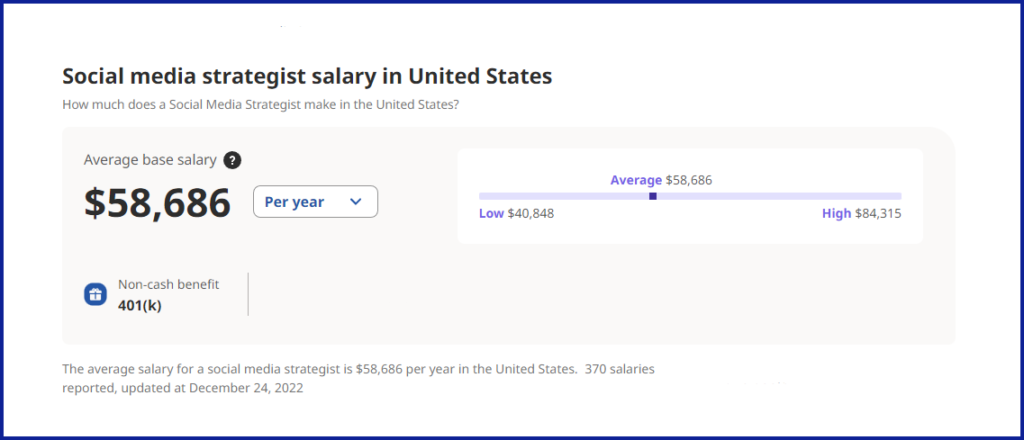 You should also possess organizational skills in order to effectively manage multiple accounts at once while meeting deadlines.
Further, knowledge of web design tools such as Adobe Creative Suite or Canva can help you create visually appealing graphics for campaigns.
With the right combination of creativity and technical know-how, you can be an invaluable asset to any organization's marketing efforts.
SEO/SEM Marketers
SEO experts and SEM marketers have become key positions in the digital marketing industry, as companies look to differentiate themselves and stand out among the fierce competition.
This job title stands for "Search Engine Optimization" and "Search Engine Marketing" professionals, who are responsible for driving traffic to a website by developing effective strategies that involve both organic and paid search tactics.
It is an ever-evolving role that requires knowledge of current trends in the digital landscape, including best practices for optimization techniques and keyword research.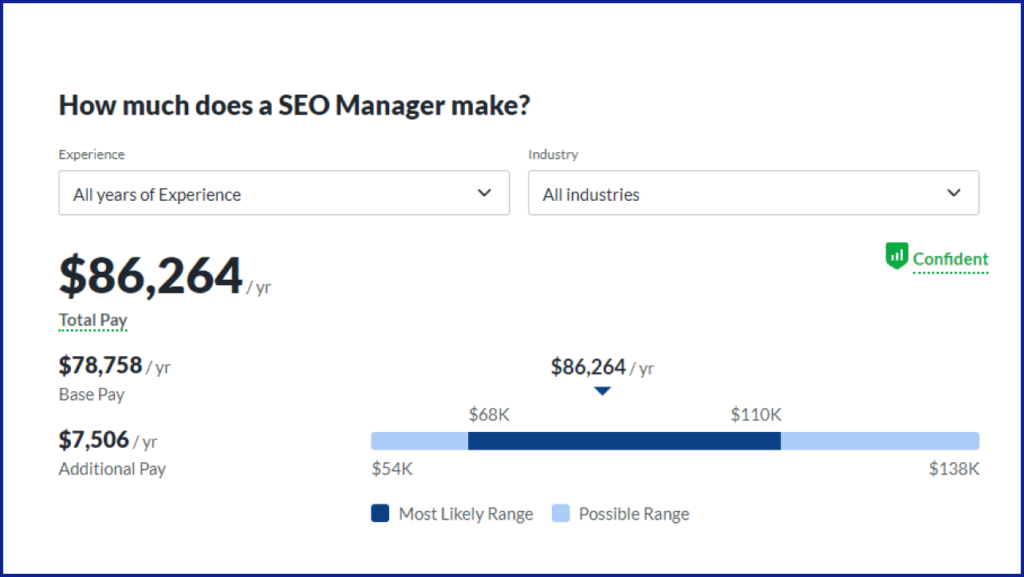 The primary responsibility of an SEO SEM Marketer is to create content that is optimized for search engine results.
They must also stay up-to-date with the latest algorithms released by Google, Bing, and other search engines in order to ensure their clients keep up with changes in the industry.
you can become a skilled SEO expert and help businesses improve their online presence. Remember to stay updated with industry trends and continue learning, as SEO is constantly evolving. With dedication and hard work, you can become a valuable asset to any organization.
Email Marketer
Email marketing is a highly sought-after profession in the digital marketing industry. With email being one of the most effective ways to reach and engage with customers, it is no surprise that companies are continuously looking for talented email marketers to join their teams.
Working as an email marketer requires expertise in crafting persuasive emails, understanding customer behavior, and analytics, and staying up-to-date on the latest trends in order to create campaigns that get results.
Email marketers must have excellent communication skills, be able to work under tight deadlines, and have an eye for detail when creating high-impact visuals or analyzing data.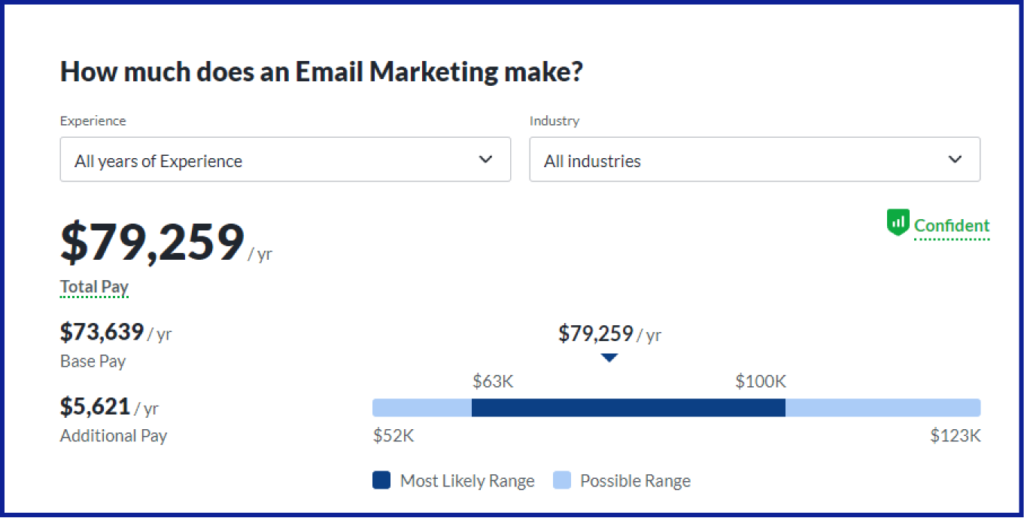 If you think you have what it takes to become a successful digital marketer, then search no more – there are plenty of job opportunities out there if you know where to look! Start your search today with job postings from reputable websites such as Indeed or Glassdoor.
Affiliate Marketer
Affiliate marketing jobs are becoming increasingly popular. As more and more businesses go online, the need for professionals to handle their affiliate marketing campaigns grows exponentially.
Affiliate marketers are responsible for driving traffic to websites and helping those sites convert visitors into customers.
They work with companies to develop strategies for finding potential leads, building relationships with affiliates, and creating campaigns that drive sales.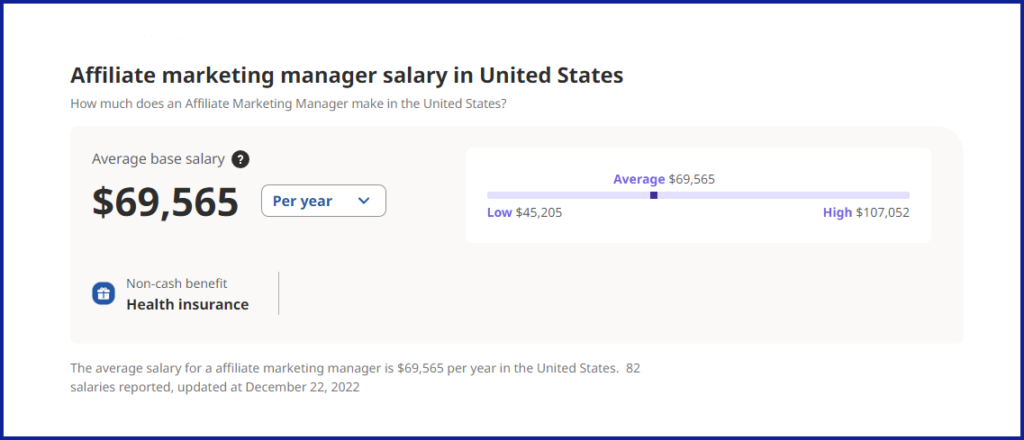 An affiliate marketer's job involves a great deal of research and analysis in order to be successful. These professionals must have a strong understanding of web analytics in order to be able to measure the success of their campaigns.
Further, they must have excellent communication skills in order to effectively promote products or services on behalf of their clients.
Working as an affiliate marketer can be highly rewarding; successful affiliates can make generous commissions from each sale made through their campaign efforts.
Necessary Skills for Digital Marketers
It's important for marketers to stay ahead of the curve and possess a range of necessary skills in order to effectively reach their target audiences.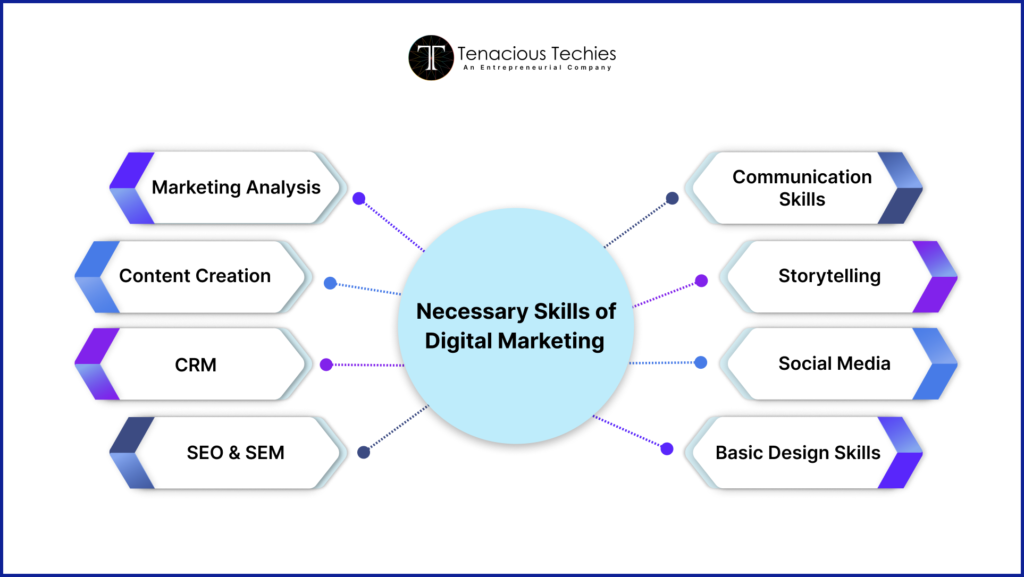 To succeed in this competitive field, digital marketers should have a good understanding of how to utilize the latest tools and technologies, as well as an eye for creativity when it comes to content creation.
Here's a look at some key skills that are essential for any aspiring digital marketer:
Marketing Analysis
Content Creation
CRM
SEO & SEM
Communication Skills
Storytelling
Social Media
Basic Design Skills
It is recommended that you have a basic knowledge of all skills and focus on a few. Keep in mind that, while technical information and skills may be learned, the traits and qualities required to gain the knowledge cannot, prioritize improving your soft and hard talents.
How to Get Started in Digital Marketing
Whether you are looking to start your own business or work for an established company, understanding how to harness the power of digital marketing can open up many opportunities. Here is how to get started with the best digital marketing course in surat: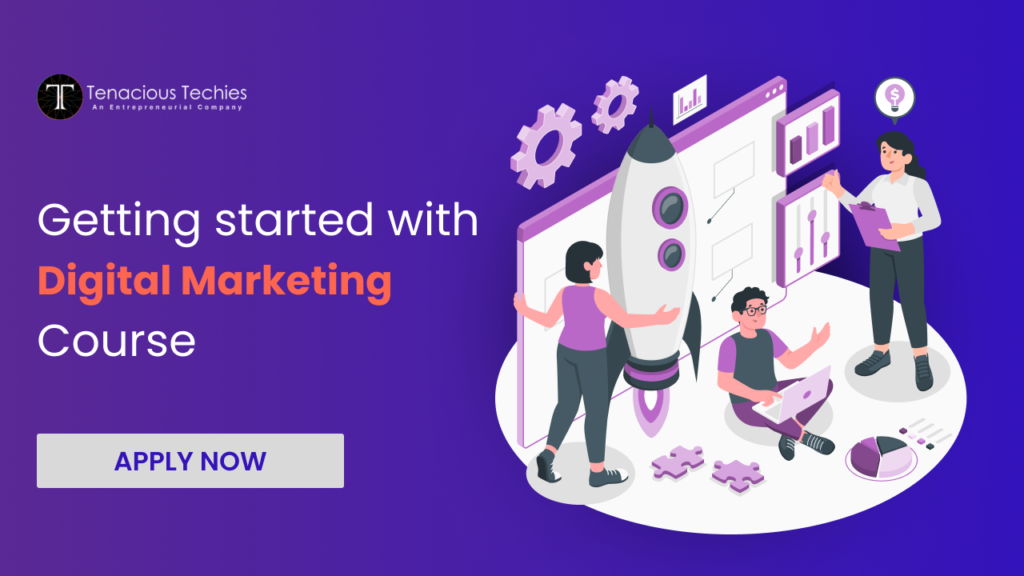 First, it's important to familiarize yourself with the fundamentals and terminology. Understanding topics such as search engine optimization (SEO), content creation, analytics, web design, social media strategies, and mobile advertising will help establish a strong foundation that can be built upon later. You may consider enrolling in classes or tutorials on these topics if they are available to you.
Second, develop a portfolio of work that include writing samples, data analysis insights, or website designs that showcase your skillset and experience level.
Finally, network! Connect with like-minded professionals by joining professional networks or attending virtual conferences related to digital marketing.
Salary and Job Outlook for Digital Marketers
For those who want to pursue a career in this field, there are many opportunities available across all types of digital media.
There is demand for people who can manage campaigns on social media sites such as Facebook and Twitter, optimize websites for search engine optimization (SEO), create content such as blog posts or videos, design graphics, analyze data, develop strategies for online advertising, and much more.
Salaries for digital marketers vary greatly depending on their experience level and which industry they work in, but overall salaries tend to be quite competitive compared to other roles within the business world.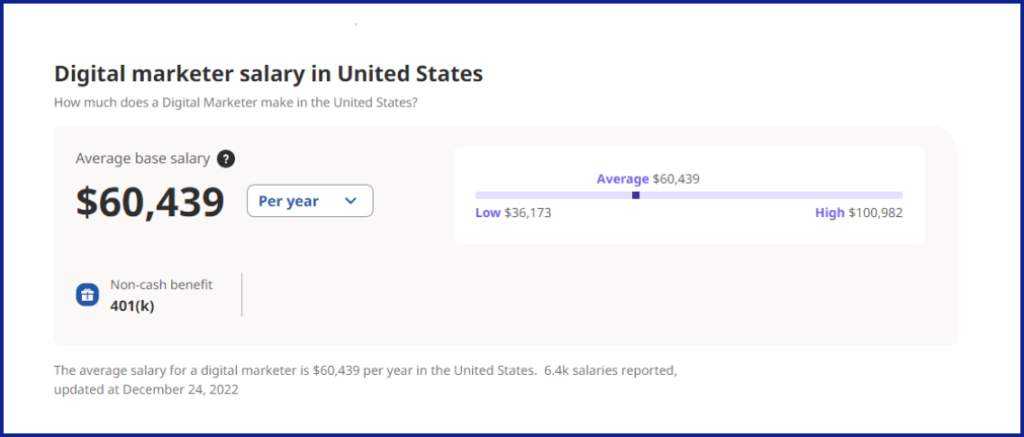 According to ZipRecruiter, entry-level positions typically range from $43k to $63k, and mid-career positions may range from $58k to $98k annually. Experienced professionals may earn upwards of six figures depending on their experience and expertise.
As per the Bureau of Labor Statistics, digital marketing jobs will grow by 10% between 2016 and 2026, making it one of America's fastest-growing industries.
Final Thoughts
Deciding whether a digital marketing career is right for you ultimately depends on your interests, skills, and goals.
If you have an analytical mind and enjoy using data to solve problems, a career in digital marketing may be a good fit for you. Digital marketers also need strong communication and writing skills, as well as the ability to think creatively and adapt to change.
If you are interested in staying up-to-date with the latest marketing trends and techniques, and you enjoy working with technology, a career in digital marketing could be very rewarding.
This is a fast-paced and constantly evolving field, so you will need to be comfortable with learning new things and adapting to change.
Ultimately, the most important factor is whether you find the work interesting and meaningful. If you are passionate about marketing and believe in the power of digital channels to reach and engage with customers, book a free demo class to learn about and pursue a career in digital marketing.