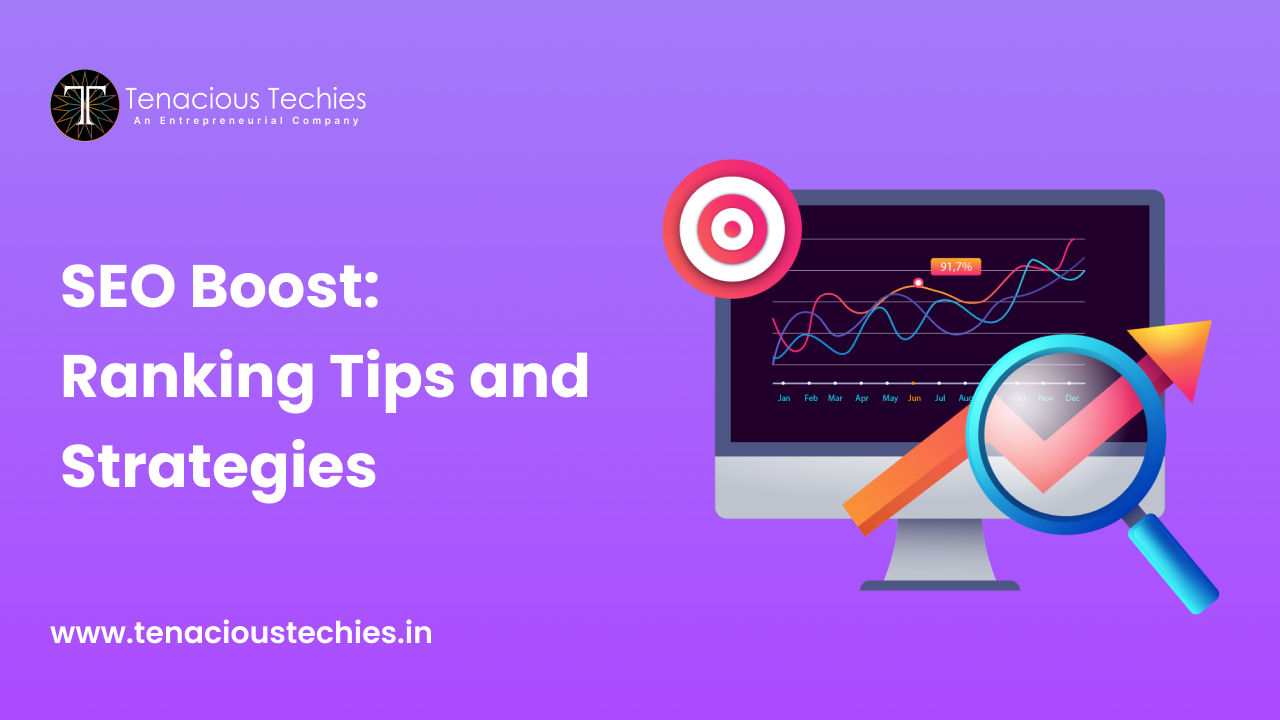 there, fellow freelancers and digital marketing enthusiasts! In the ever-evolving world of online success, mastering the art of improving search engine traffic is a must.
We're here to guide you through the process, offering insights on improving SEO techniques, staying updated with the latest SEO trends, and diving deep into the realms of On-page, Off-page, and Technical SEO. So, if you're looking to upskill and boost your digital marketing game, Techno Techies is your go-to resource.
 Let's get started!
How to Improve Search Engine Traffic: The Ultimate Guide
Boosting search engine traffic is the holy grail of digital marketing. Dive into proven strategies that will elevate your website's visibility and drive organic traffic like never before.
Ways to Improve SEO Techniques
SEO is an art, and there are countless ways to refine your techniques. Explore a variety of SEO techniques that will enable you to fine-tune your strategy, including keyword optimization, content creation, and on-page enhancements.
SEO Secrets: Cracking the Code for 2023
Discover the most effective SEO secrets that will propel your website to the top of search engine results pages. These secrets are the key to unlocking higher rankings and attracting a flood of organic traffic.
The Latest Trends in SEO
The digital landscape is ever-evolving, and staying ahead requires knowledge of the latest trends in SEO. We'll unveil emerging trends, such as voice search optimization, mobile-first indexing, and the impact of user experience on rankings.
The Power of On-Page SEO
Your website's on-page elements are the building blocks of SEO success. Learn how to harness the potential of on-page SEO to improve your content, meta tags, and overall website structure.
●    Keyword Optimization: Research and use relevant keywords strategically within your content, headings, meta titles, and meta descriptions.
●    High-Quality Content: Create valuable, informative, and engaging content that satisfies user intent. Longer, in-depth articles tend to perform well.
●    Optimized Headings: Use header tags (H1, H2, H3, etc.) to structure your content and make it more accessible to both users and search engines.
●    Meta Tags: Craft compelling meta titles and descriptions that accurately describe your content and encourage click-throughs from search results.
●    Image Optimization: Optimize images by using descriptive alt text and reducing file sizes to improve page loading speed.
Navigating the World of Off-Page SEO
Off-page SEO strategies extend beyond your website, influencing your search engine rankings. We'll explore the world of off-page SEO, including link building, influencer outreach, and leveraging social signals.
●    Link Building: Acquire high-quality backlinks from authoritative websites in your industry. Natural and relevant backlinks are highly valuable.
●    Social Signals: Engage in social media marketing (tools) to promote your content and attract attention, potentially leading to more backlinks and traffic.
●    Guest post Outreach: Collaborate with influencers or industry experts to expand your reach and credibility.
 Technical SEO
Understand the backbone of SEO with technical SEO. Delve into topics like website speed, mobile optimization, schema markup, and more, ensuring your site is technically sound and search engine-friendly.
●    Website Speed: Optimize page load times by compressing images, leveraging browser caching, and reducing unnecessary code.
●    Mobile Optimization: Ensure your website is responsive and provides a seamless experience on mobile devices.
●    Schema Markup: Implement structured data markup to help search engines understand your content better and potentially feature it in rich snippets.
●    XML Sitemaps: Create and submit XML sitemaps to search engines to help them discover and index your pages.
●    HTTPS: Secure your website with an SSL certificate to ensure data security and gain a potential ranking boost.
To Sum Up:
Ready to embark on this exciting journey of boosting your website's search engine traffic? You're in great hands with Techno Techies! 
Whether you're a freelancer aiming to offer top-notch services or just someone curious about digital marketing, our guide keeps things friendly and simple. Get ready to learn the secrets, use cool techniques, and enjoy success in the SEO Journey.