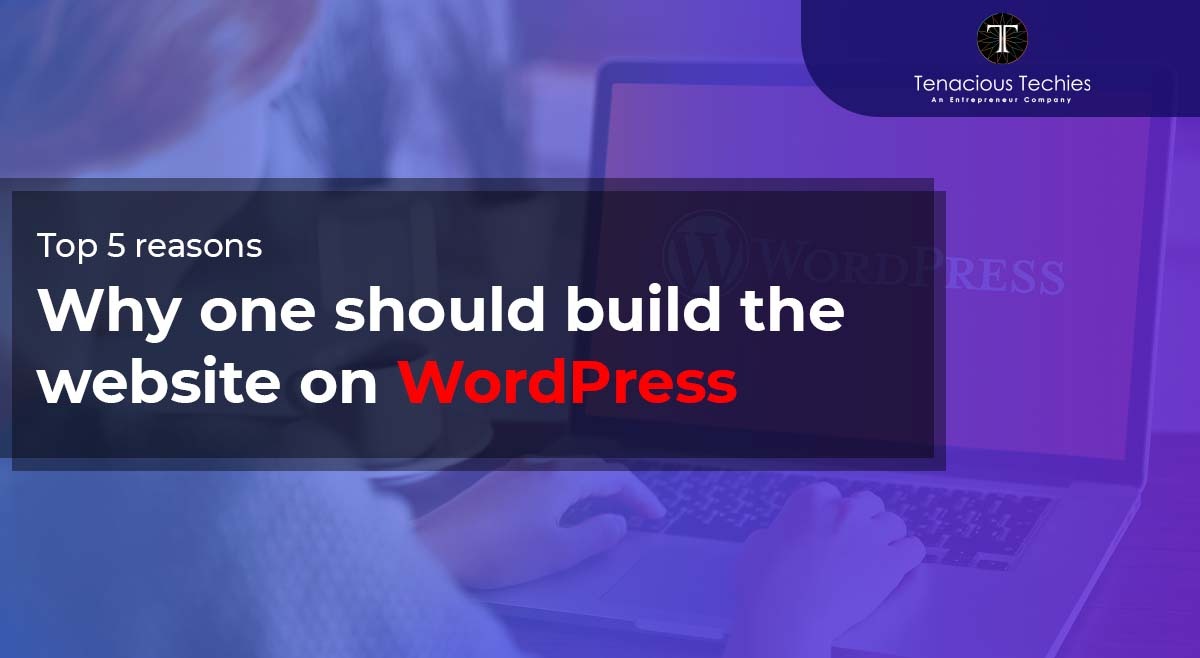 The Complete Guide to WordPress Website Development – Ideas, Tips And Tools
Introduction: What is WordPress?

WordPress is a content management system (CMS) for creating and publishing blogs on the internet. WordPress was originally designed to allow what its developers refer to as "bloggers," without any knowledge of coding, to use basic functions such as posting and editing media and text.
WordPress is an open-source (offers free and paid versions) and free blogging and website building software. Get yourself trained at one of the best training institutes for WordPress in Surat to start your career. Join our workshop to get the best opportunities in website development.
It is a tool that allows you to create content on the web, without having to deal with code. WordPress is one of the most popular content management systems in use today. This article will focus on how it can be used as a blog builder, its features and how to set up your first site with WordPress.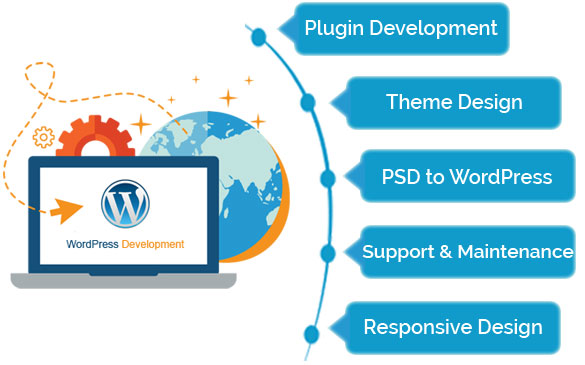 How to Choose the Best Website Builder for Your Project

In this piece, we will go over what it takes to find the best website builder for your project and how to navigate the different types of website builders. You can also give a look at our web design and development services for your business in Surat to get amazing templates and websites for your business. 
If you're trying to build a website for your business, there are a bunch of options that you'll need to consider before committing to one. From domain registrars and hosting providers, right down to what type of building tool you want to use on your site.
This can be an overwhelming task if you don't know where exactly you want it all to go! But I'm here for ya! In this post I'm going to outline some important considerations for choosing a builder and talk about what makes some builders better suited than others for certain projects.
Choosing the Right Theme for Your Website

To get started, you should start with a theme that fits your website's purpose. Once you have selected the right theme for your website, you will need to customize it to fit your needs.
There are plenty of themes out there that will help take care of the details for you. This is a great way to get up and running quickly. But keep in mind that these themes are often made generic and may not be the best option for what you need.
Themes can range from a basic template with a handful of features all the way up to a fully custom design with built-in functionality for things like e-commerce shops, membership sites, and more.
An Introduction to Plugins – Which One Should You Use?

Plugins are a great tool for making blogs more personalized. They are basically small programs that you install to make WordPress do things it doesn't do by default. Plugins are also great for making your blog faster, SEO-friendly, easy to use, and much more.
Essential Plugins for WordPress Blogs
The Yoast SEO Plugin will help to optimize your SEO efforts by filling out meta information fields automatically and providing feedback about on-page optimization. It also provides navigational hints that can help you improve the user experience of your website or blog. Yoast's WordPress SEO plugin is among the most popular plugins on the market because it fulfills its primary function so well.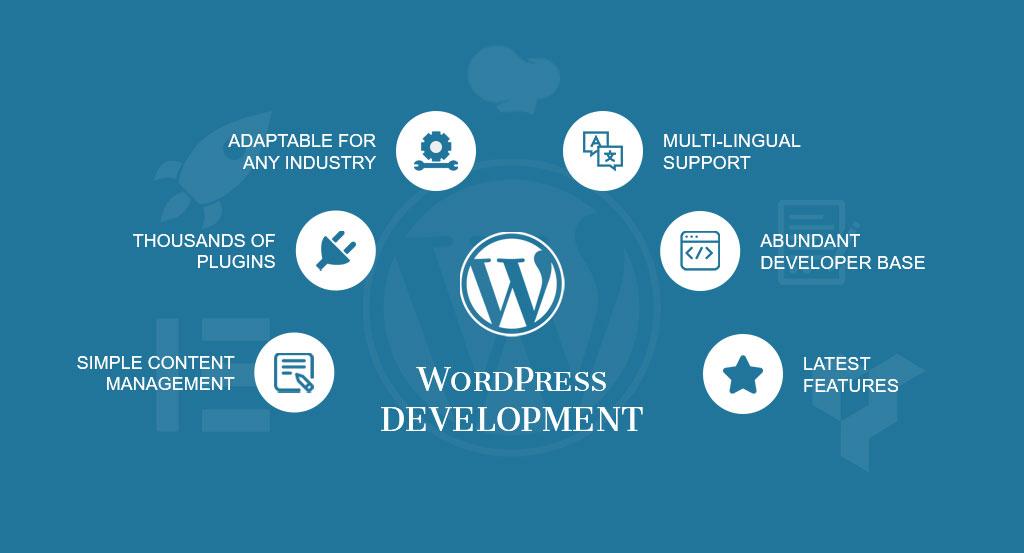 Which Page Builder Should You Use For Your New Website Project?

The website builder you choose for your site will have a big impact on the design, function and even SEO of your site. We'll take a look at some of the most popular page builders on the market to help you make an informed decision.
There are many popular page builders out there, but only one will be perfect for your site. Which one? Read on to find out!
How Much Does It Cost To Build a WordPress Web Page?
Building a website with WordPress is an easy process. However, it does cost money to host your website on the internet.
With the free version of WordPress, people are able to publish their own content on their own site. They do not need to pay for hosting or other expenses.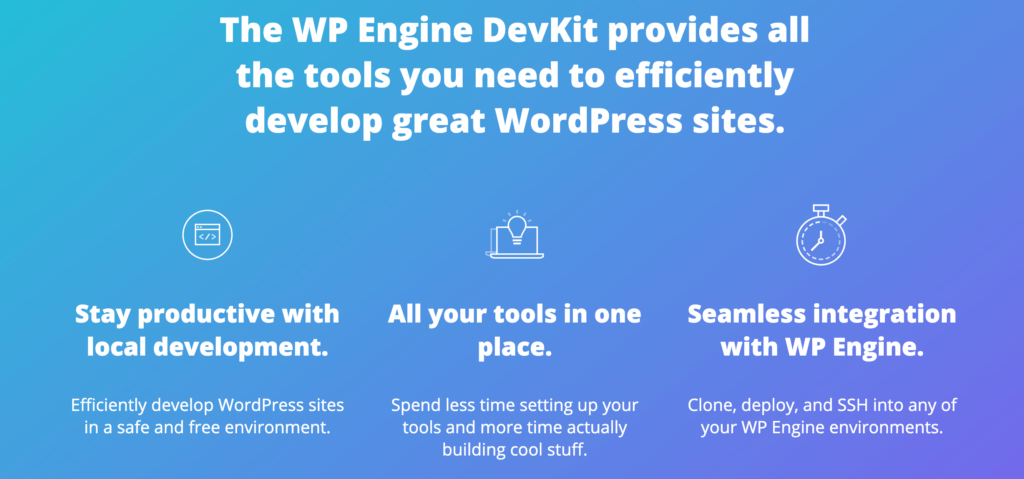 The Complete Guide to WordPress Customization and Themes with Plugins & Extensions
Introduction: What is a WordPress Theme?
A WordPress theme is a design for your blog or website. It is the outer layer that you can use to brand your blog or website with. You can either choose to install themes from the WordPress Repository, which are free to use, or you can hire professionals to create custom themes for you. To buy, you can check out our wordpress templates for service business sites to make your website more user friendly.
When it comes to selecting a theme for your blog or website, there are many factors that come into play such as style and color scheme, layout, and responsiveness.
You will also need to decide whether you want a free theme from the repository or if you want a premium theme from a third party designer.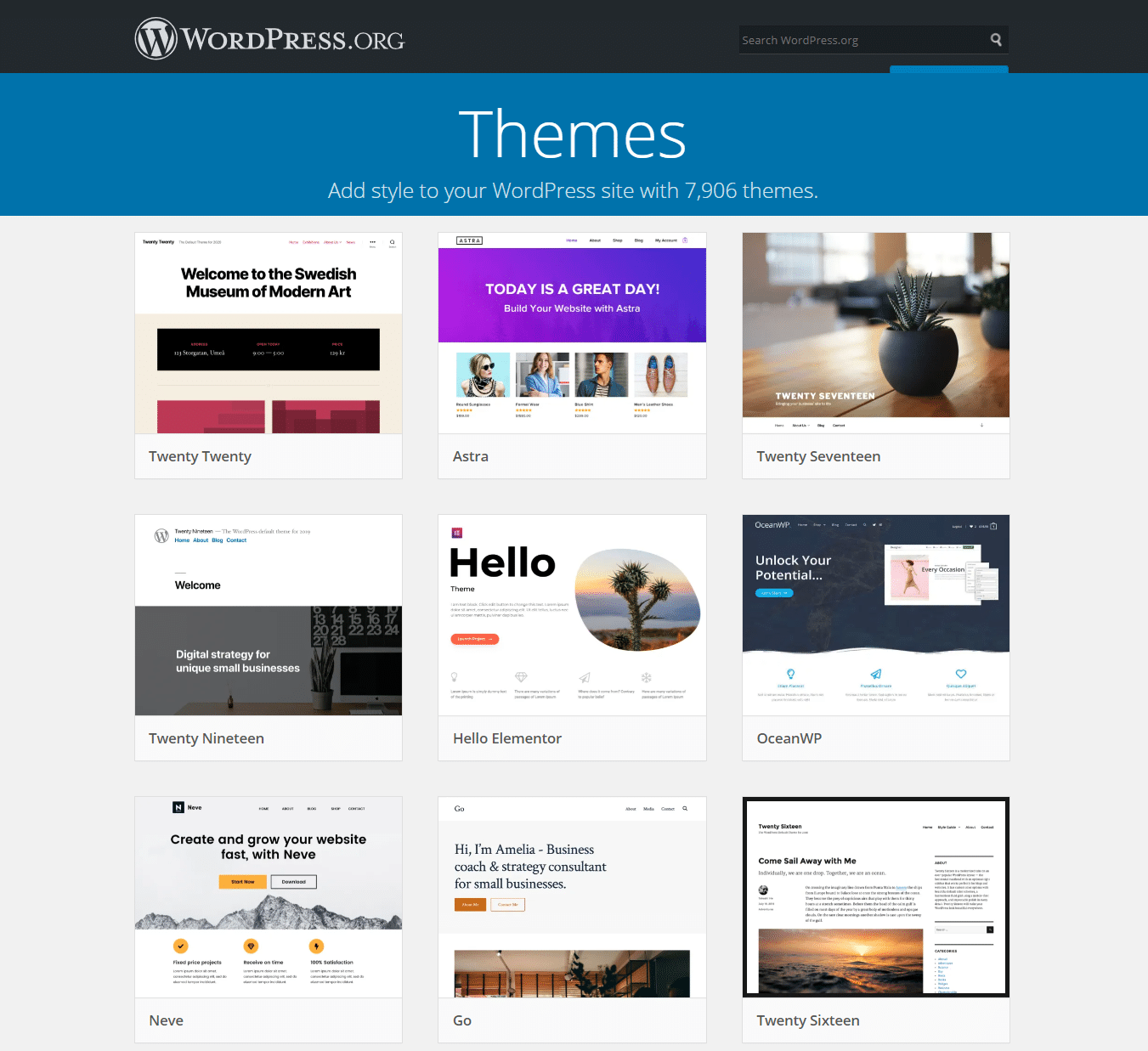 What You Need to Know About Blog/Website Design before Starting Yours
The first thing you should do is to check if your hosting company offers free web design templates. You can find a lot of web design templates on the internet and then adapt it to your needs and preferences.
If you need more help, there are many tutorials on YouTube that teach how to create a website from scratch using WordPress, which is the best place to start.
The first step is to choose whether you want a landing page or blog as your homepage. When choosing the layout for your homepage, always ask yourself what information you want visitors to see first when they come in.
Some people prefer their logo up top so people know who they are right away while other people want their latest blog post shown at the top of the page so visitors have access to their latest content without scrolling too far down.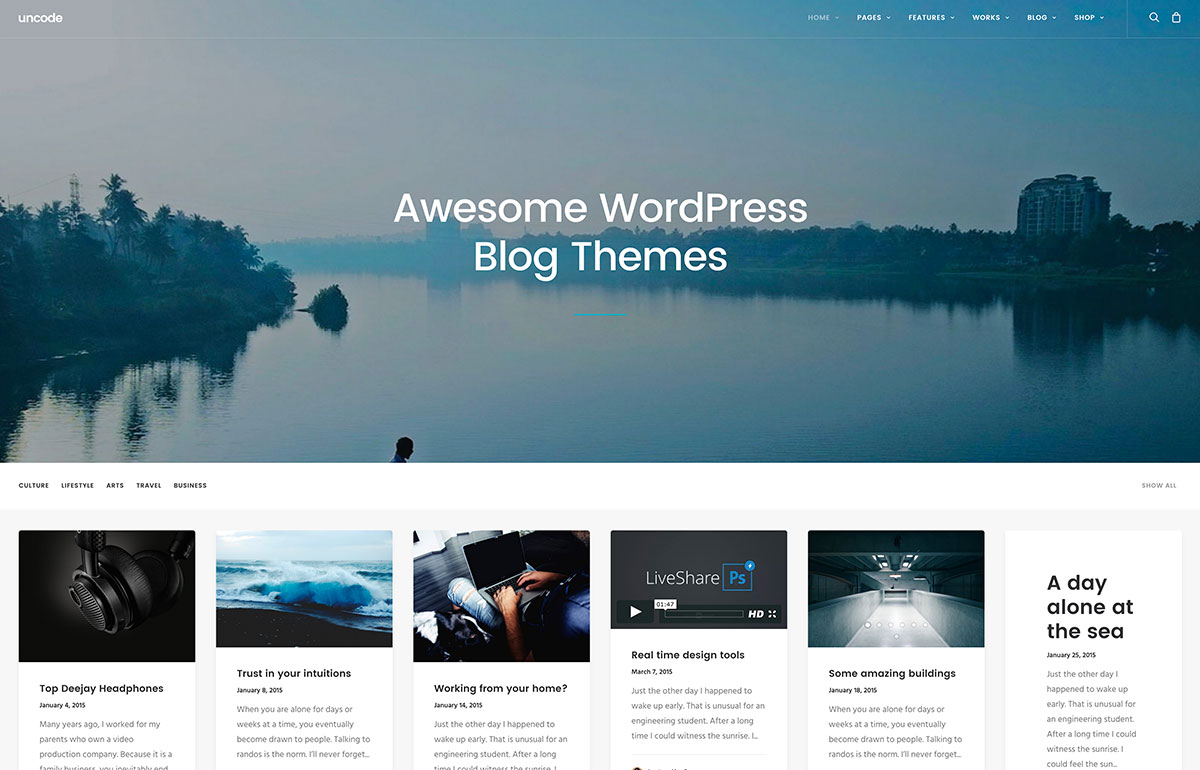 The Best Top Features of WordPress as a Content Management System
WordPress is a free and open-source content management system that can be installed on a web host or as a domain. It was designed for blogging, but now it can be used as a fully functional website, online portfolio, and more.
This article will cover the top features of WordPress as well as how to leverage them for various purposes.
We will go over the latest version of WordPress and what it offers in terms of publishing and managing content. We will also take a look at some of the top WordPress plugins and recommend some helpful tricks to make your blog-admin experience smoother.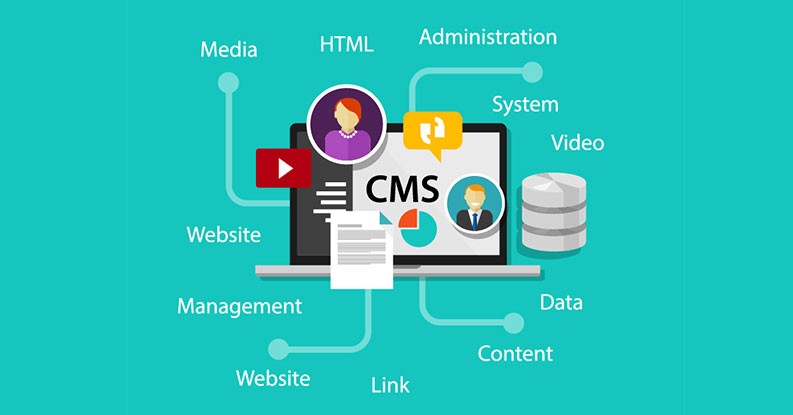 How to Choose the Perfect WordPress Theme for Your Website or Blog Design
Building a website with WordPress is an easy process. However, it does cost money to host your website on the internet. You can also contact for quality website design and development company for tips and consultancy.
With the free version of WordPress, people are able to publish their own content on their own site. They do not need to pay for hosting or other expenses.
WordPress as SEO Friendly Platform
WordPress is the most popular website and blog content management system. It has millions of users, and it's the "go-to" option for many bloggers and site owners who want to build a website or blog without having to learn HTML.
It is SEO friendly by default as well as highly customizable. It can be extended with additional plugins so you can create any type of website you wish.
WordPress is also easy to use with its simple interface, making it perfect for beginners who are new to blogging or site management.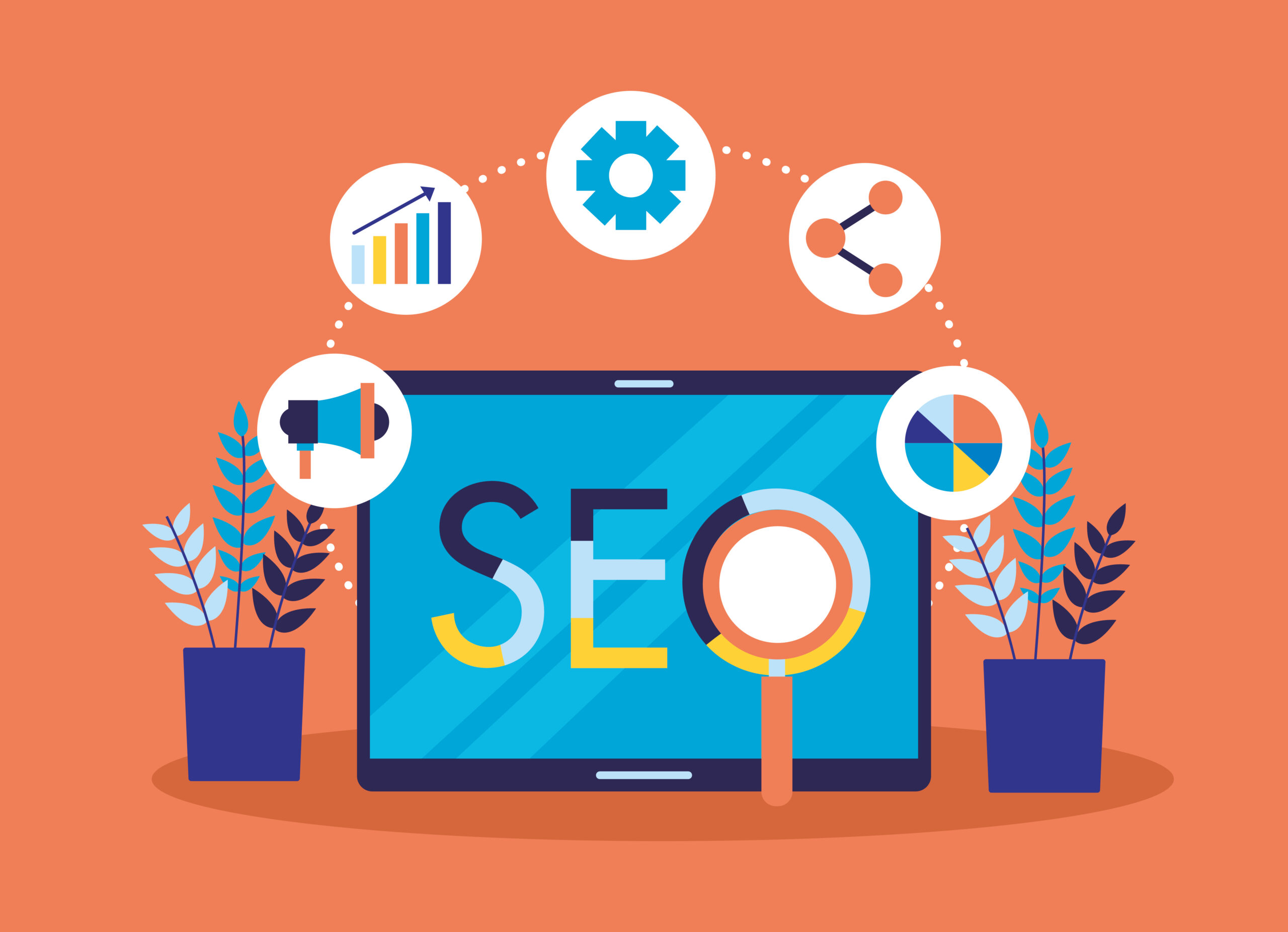 The Mechanics of WordPress and How it Can Affect Your Website's Search Engine Optimization
WordPress is a popular content management system which fuels over 25% of the web. It's free to use, and easy to install. In this article, I'm going to tell you about the mechanics of WordPress and how it can affect your SEO.
Traditional SEO is a collection of techniques that try to increase a website's visibility in search engines. When somebody searches for a topic or keyword, they see a list of websites that have been ranked by search engines according to relevance. The person can then click on these websites and go straight to them.
In addition, when somebody publishes content on their own website, they need to make sure that each page contains certain elements such as title tags and meta descriptions in order for them to rank higher in SERPs.
The Importance of On-page Optimization for WordPress Websites
On-page optimization is defined as the process of optimizing a website to rank higher in search engine results pages (SERPS).
This article will discuss how on-page optimization can help improve rankings and provide insights into what factors contribute to ranking success.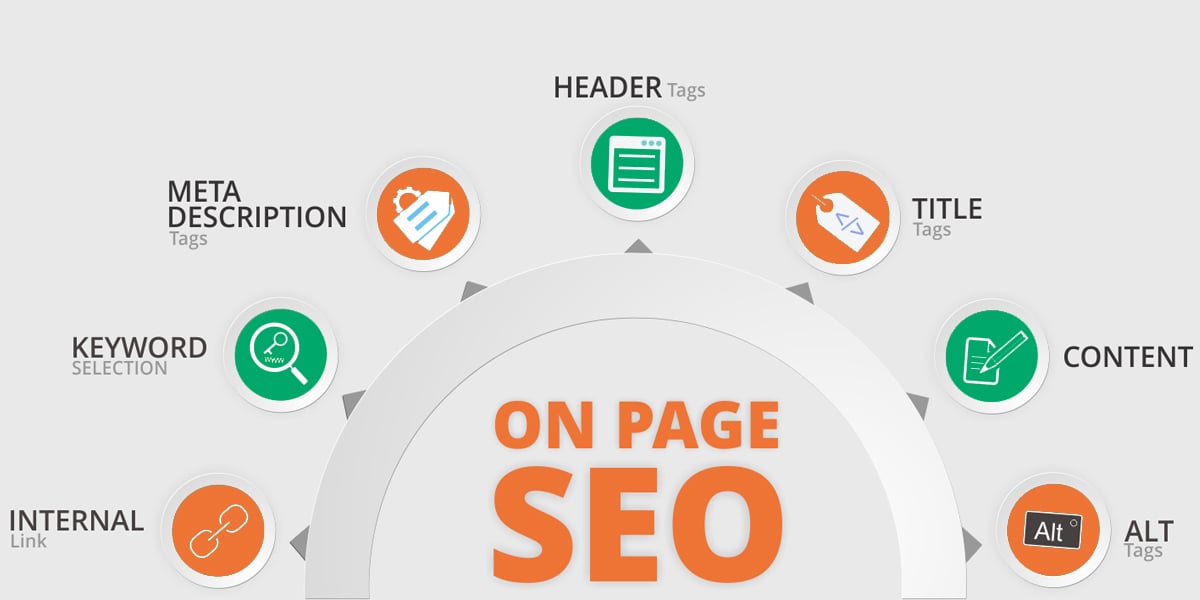 The Basics of Keyword Research for Non-specialists
Keyword research is a crucial aspect of content marketing, and any professional writer should always be aware of what keywords they want to target.
The first step in keyword research is defining the objective for your content. Establish what you are trying to achieve by writing this piece. Once the goal is set, it's time to start thinking about the keywords that matter most to your company or business. There are three ways you can find keywords:
– do an online search for popular topics in your niche
– search within your site for common terms used
– look at competitors' sites and see what words they use
What to Avoid When Doing SEO On A WordPress Website
SEO (search engine optimization) is a process of optimizing a website to perform better in search engines. It includes optimizing the content of the site, as well as building links to the website from other websites.

The Complete Guide To WordPress and How It Can Help Grow Your Business
WordPress is the most popular content platform for businesses and freelancers alike. It's open source, making it free for users. WordPress is versatile, meaning that it can be used for any type of website or blog.
By following some simple steps, you can set up your blog or website to be completely mobile responsive. There are some great plugins available to help you design your site and make it easy for readers to access your content with ease.
WordPress is a powerful tool but sometimes a small business will need more than a content management system provides. That's where third party solutions come in handy.
3 Ways You Can Make The Most Out of Your WordPress Website
WordPress is a powerful tool for bloggers. With the right plugins, you can make your blog more profitable.
The first way to make money with WordPress is to sell ads on your site. This is done with the help of popular products like Google AdSense and Amazon Associates.
The second way to monetize your blog with the help of WordPress is by selling products through an online store that you create with Woo Commerce or other ecommerce platforms.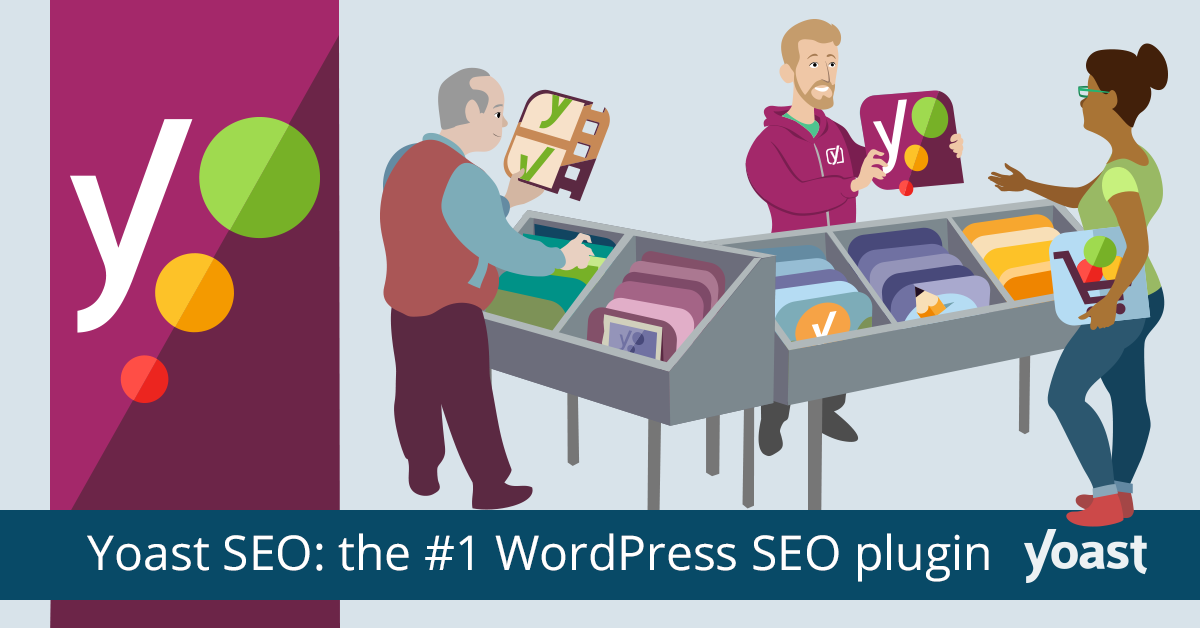 The Best Tools and Plugins for Running a Successful WordPress Blog
The various tools and plugins for running a successful WordPress blog can be used to grow our blog, increase traffic, and monitor the success of the blog.
There are many tools and plugins for running a successful WordPress blog. These can be used to grow our blogs, increase traffic, and monitor the success of our blogs.
Some of these tools and plugins include:
WordPress: This is a free open-source content management system which we use to create these blogs. It has many features which we can utilize to make our blogging process much more effective such as its SEO capabilities.
Yoast SEO: Yoast is an SEO plugin that helps us optimize our content for search engine crawlers as well as provide us with information on how well optimized it is or isn't for specific keywords.