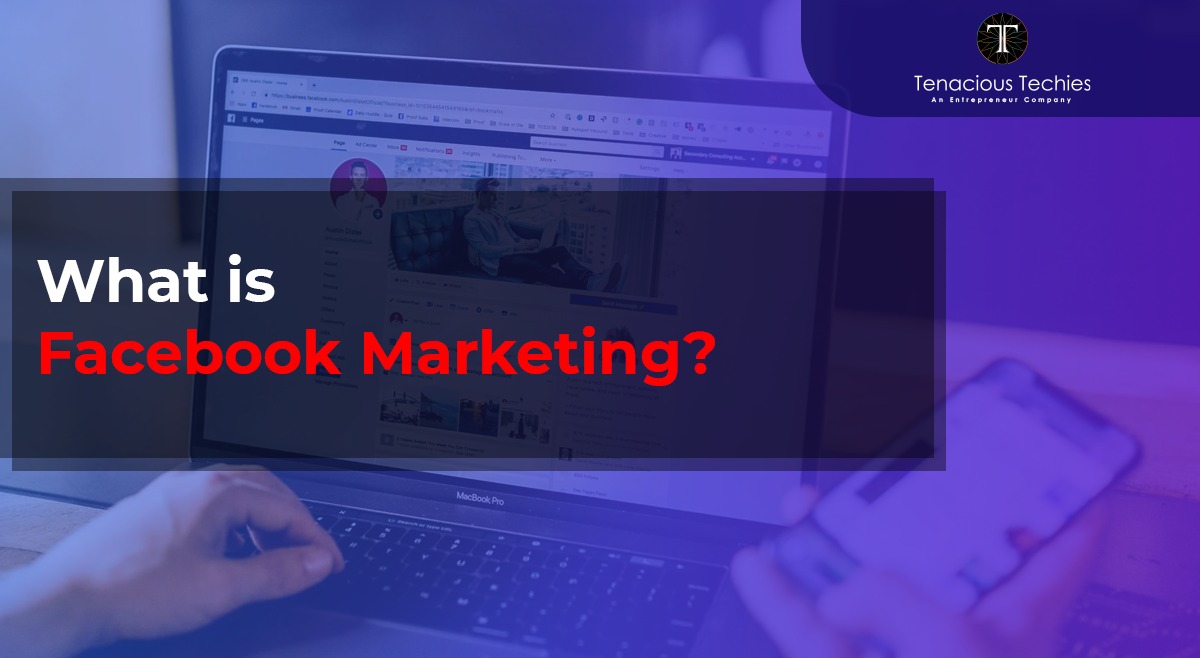 The Complete Guide to Facebook Marketing for Small & Medium Businesses
Facebook is the world's biggest social network. It reaches 2 billion active monthly users. Facebook marketing for small businesses can help you reach your customers, build credibility, and build trust with your customers.
This article will guide you through all the ways you can use Facebook to promote your business, create valuable content that engages your audience, and convert visitors into customers.
1) Create a Facebook Business Page
2) Target Audience
3) Create Content
4) Promote Your Page 
5) Measure Results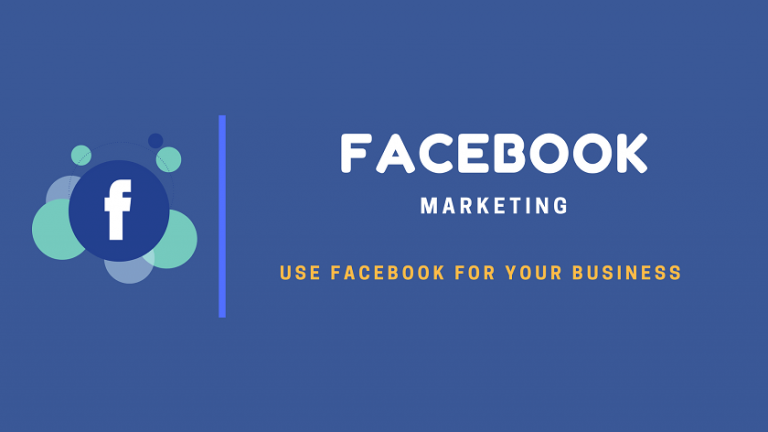 Step 1. Create a Facebook Page
Facebook is the world's most popular social media network. You can create a Facebook page for your business or any other type of entity.
A Facebook page is a great way to build awareness for your company and create a community around it. It's also a place where you can share your content, offer discounts on certain products, and interact with your followers.
In order to create a Facebook page, navigate to https://www.facebook.com/pages/create/. If you already have FB access set up, you can use that same login information. Otherwise, you need an email address and password to sign up for an account—these are free and easy to create!
Step 2. Set up your Page's Settings
This section will help you to get your page's settings in order.
Facebook pages are often neglected by business owners, but this is a mistake. Facebook provides the opportunity to connect with your target market in a way that is not possible on other social media sites. You can also use your Facebook page to promote your products or services through adverts and sponsored posts, run competitions and giveaways, share live events and more. The key to success on Facebook is choosing the right settings for your page – this article will walk you through the process of setting up these settings.
Step 3. Promote Your Page
Promoting your business' social media profile on social media is a great way to get traffic to your website.
Social media is no longer just a place to chat with friends or family members. It has become an important marketing tool for businesses.
When it comes to online marketing, there are many ways by which you can promote your page on social media, but the most effective one is through influencer marketing.
Step 4. Create an Effective Ad Campaign
The introduction of an effective ad campaign is critical to the success of any company. Advertising must be carefully planned and executed, both on the creative and the tactical levels.
Creative advertising is more than just coming up with cool slogans or catchy phrases. It's about creating a message that speaks to your audience, one that is clear and simple enough for them to understand it easily. Start your career in Facebook Marketing from our advanced course to become a Facebook Expert.
A successful ad campaign needs to focus on three things: message, audience, and call-to-action (CTA). The message should be appealing for your target market or customer base; the audience should be able to relate to it; and the CTA should provide something immediately tangible in return for their attention.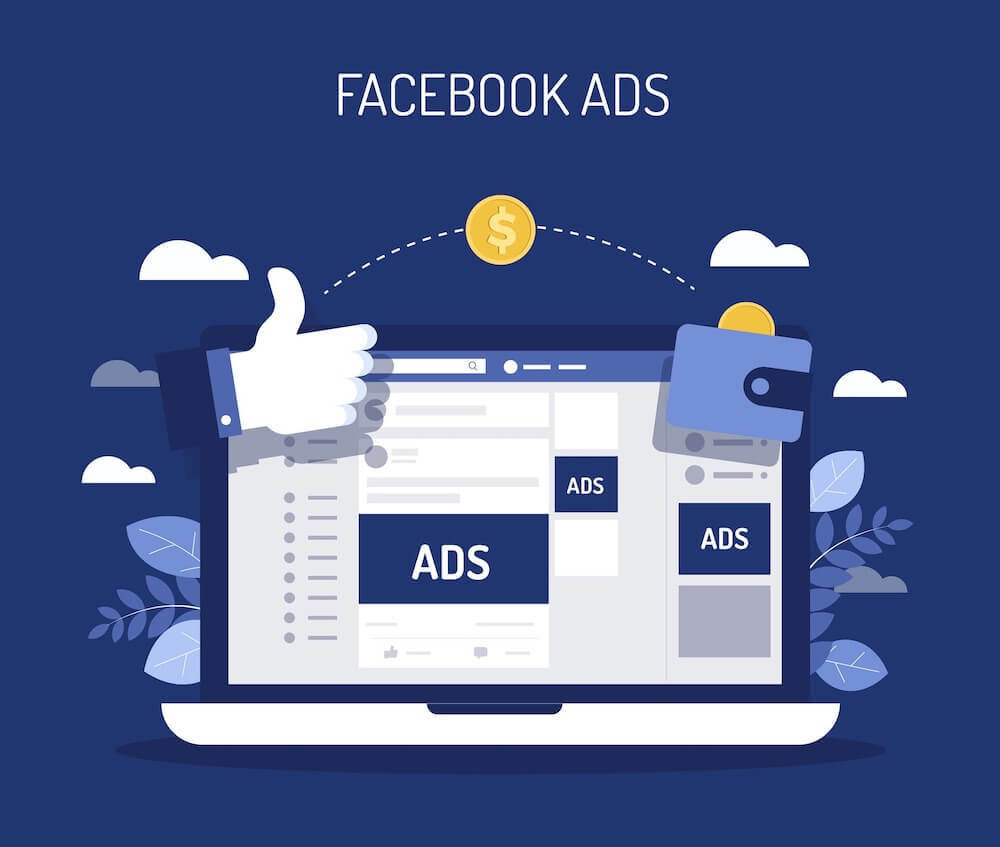 5 Effective Ways Facebook Marketing Can Benefit Your Business
Marketing on Facebook is one of the most important things to do for any business today. The social media platform has grown tremendously in the past few years and it will continue to grow in the coming years. It is one of the most popular websites that many companies use for their marketing strategies.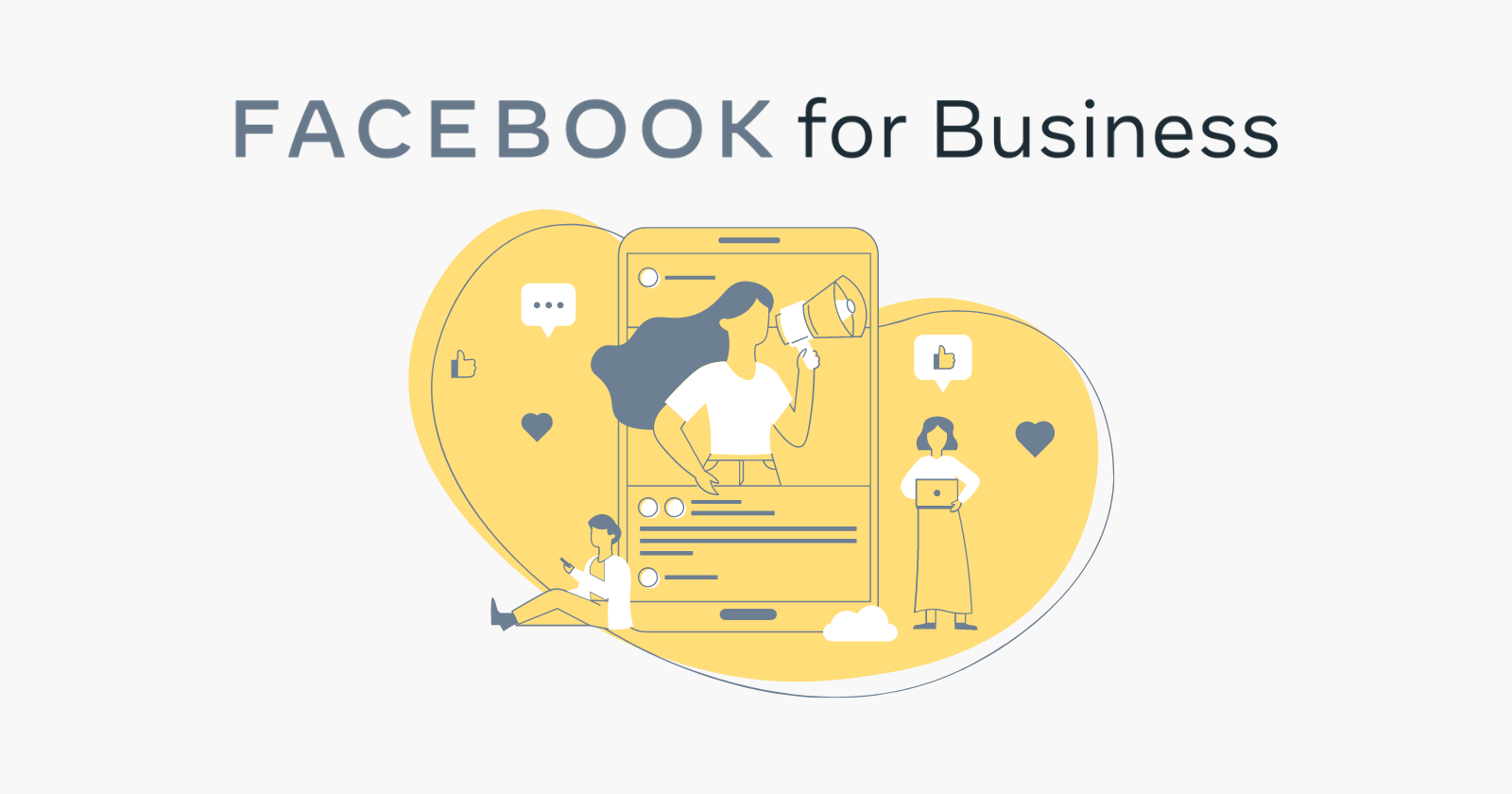 There are many benefits of Facebook Marketing. These include:-
– Getting your message out to a large audience
– Reach more people with targeted ads
– Low cost per click
– Easy access to customers
– Builds brand awareness through content creation on your page
Read How to implement the following strategies to promote your business

Build Customer Conversations and Encourage Interactions

We live in a digital world and this digital world has changed the way we do business. Social media platforms such as Twitter, Facebook, LinkedIn and Instagram have grown to be valuable marketing tools for companies to connect with customers.

Social media platforms can be used to encourage customer interactions such as answering their questions, building conversations around the company's products or services and spreading brand awareness.

Learn What Customers Want and Expect from You


This article will discuss the reasons why understanding your customers is important, and how you can use customer insight to provide a better experience.

– Understand what customers want and expect from you
– Use customer insights to provide a better experience
– Understand what motivates customers
– Identify opportunities for improvement

 View Customer Feedback and Develop Better Products

Elements of customer feedback surveys:

– Time Required

– Demographics

– Reason for visit

– Service received

– Product/service used

– Satisfaction with service and product

A company can use customer feedback surveys to better improve and design their products and services. They can use the information given by the customers to improve on what they are lacking, as well as understand how customers view their products and services.

 Create Lead Acquisition Campaigns That Drive Traffic Back to Your Site

The process of lead generation is not an easy one. One of the most important elements is to develop a clear, concise and appealing message.

The key to success is understanding your audience, knowing what they want and how they consume information.

 Increase Awareness and Exposure for your Brand

In this article, we will explore some of the ways in which you can leverage Instagram to increase awareness and exposure for your brand.

In order to be seen on Instagram, it is important to have a strategy in place before you start posting. Your posts should align with your brand's overarching message and be authentic to who you are as a person. Once you have a plan in place, it is time to get creative!

As of September 2017, Instagram has over 700 million monthly active users. It is one of the most popular social media channels out there and everyone from bloggers to global brands has taken notice. In this article, we will explore some of the ways in which you can leverage Instagram to increase awareness and exposure for your brand.

 
The Definitive Guide to Using Facebook Groups for Marketing
Introduction: The Basics of Facebook Groups 
The power of Facebook Groups is in the ability to connect people who share an interest, hobby, or profession. This includes everything from professional networking groups for nurses, to parenting groups for new parents, to trading groups for antique collectors.
Facebook Groups are a place where people can come together and share information. They can also create discussions about specific topics or events. And while some are private and require an invitation to join, others are public and anyone can join without any requirements.
How to Use Facebook Groups for Marketing
Facebook groups are a great way to get in touch with your customers and potential customers. They also function as an online forum where you can post content and answer customer questions. It's a place where you can be completely honest about what you do and upload images, videos, or posts with little or no moderation.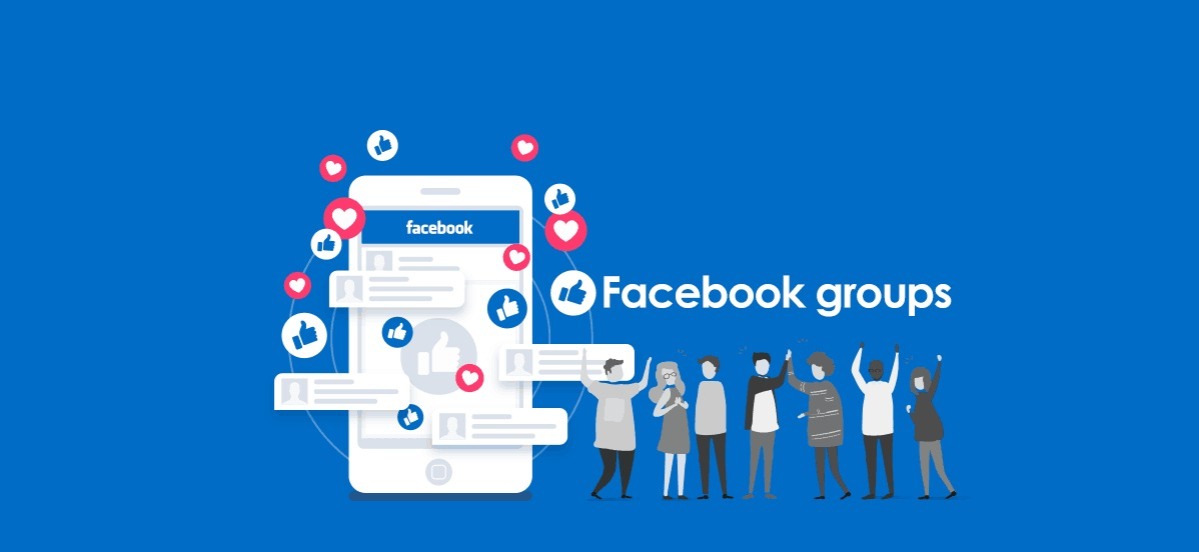 Optimizing Your Group For More Exposure
You can optimize your facebook group for more exposure by giving it a catchy name, adding the right categories, and by welcoming new members with an introductory message.
How do I make my Facebook Group attractive?
You can optimize your facebook group for more exposure by giving it a catchy name, adding the right categories, and by welcoming new members with an introductory message or post.
Facebook Ads for Beginners: A Guide To Setting Up A Campaign For Your Business
Introduction
Facebook ads are a great way to reach an audience that may not have been reached otherwise. To set up a campaign for your business, Facebook has to be the first place you go. This article will show how to set up a campaign and make sure you can start advertising on Facebook as quickly as possible. 
Businesses of all sizes use Facebook ads because they are accessible and inexpensive compared to other digital marketing platforms. They can be used for a variety of reasons by any company, including brand awareness, lead generation, traffic generation, audiences or product promotion.
In this article we will show how easy it is to start advertising on Facebook.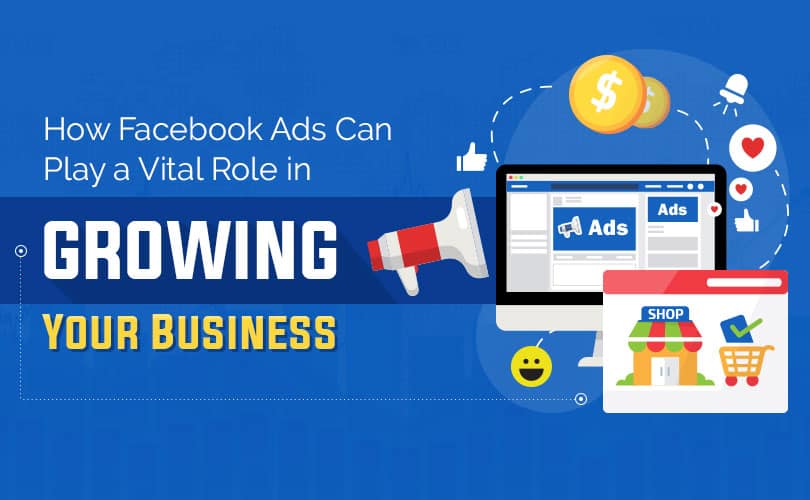 Making Sure You're Targeting The Right Audience
Facebook is a popular social media platform that has recently expanded its target audience for ads. The company has been working on new ways to get advertisers more customers, and one way is by allowing them to target the specific people they want to reach.
In this section, we will go into how Facebook allows advertisers to customize their ads in order to better target the right audience.
Facebook offers many options for advertisers when targeting potential customers. You can either select an audience based on demographics or behavioural traits, like interests and activities.
Setting Up Your Bidding Strategy
With Facebook bidding, you can set up your bidding strategy to achieve your goals.
– Bid type: You can choose to bid on clicks or impressions in order to get the most out of your budget.
– Targeting options: You can decide which audiences you want to target. But keep in mind that if you are targeting too many audiences, it will make it harder for your ad to reach people who are most likely to buy from you.
– Frequency cap: What is the maximum frequency with which people see your ad? A lower frequency means that more people will see it, while a higher frequency means that fewer people will see it but the impression count will be higher.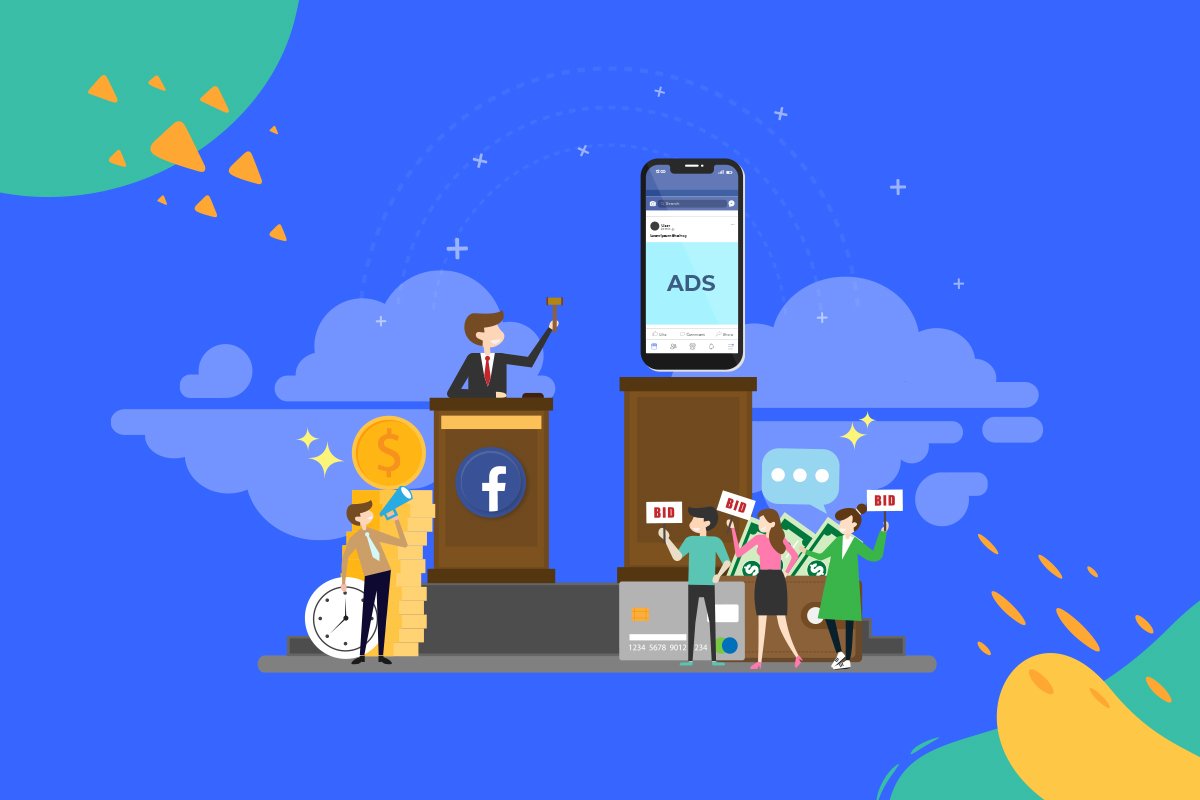 Setting Up Your Conversion Tracking
The conversion tracking tool on Facebook allows for people to measure how well their ads are doing. It helps them make better marketing decisions and know if they are getting any ROI.
Facebook conversion tracking is an essential part of the advertising process. If you want to see how effective your ads are, it's important to set up conversion tracking from the get-go.
Different Ways to Create Custom Audiences for Advertising Purposes
The following are the different ways to create custom audiences for advertising purposes.
Type 1: Lookalike Audience
Type 2: Interest Targeting
Type 3: Conversion Audiences
Type 4: Custom Audiences for Advertising Purposes
Type 5: Demographic Targeting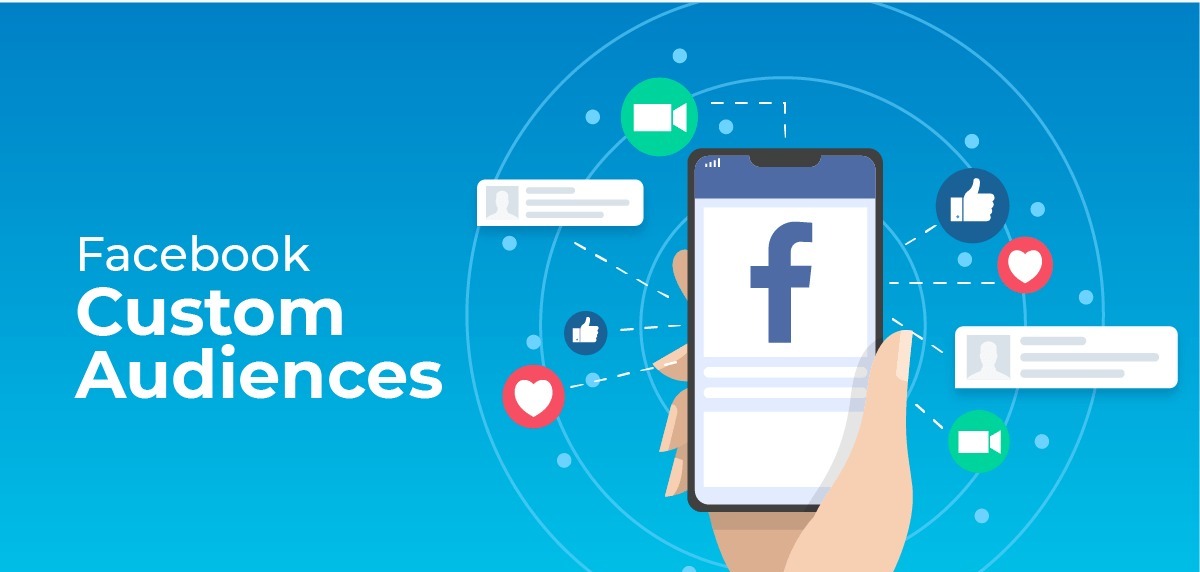 How to Create an Effective Facebook Marketing Strategy
Introduction: Who is Your Target Audience?
Facebook is the world's most popular social media site. It has been used by celebrities to share their most recent projects with friends and by small businesses to market their products. Facebook marketing, however, does not work for everyone. In order to succeed on Facebook, you need a specific type of audience. To know about social media tools , read our social media marketing tools blog.
Knowing your target audience is a critical part of any marketing strategy. If you know what they like and dislike, what they care about and how they think, you will be able to speak directly to them with the right content at the right time.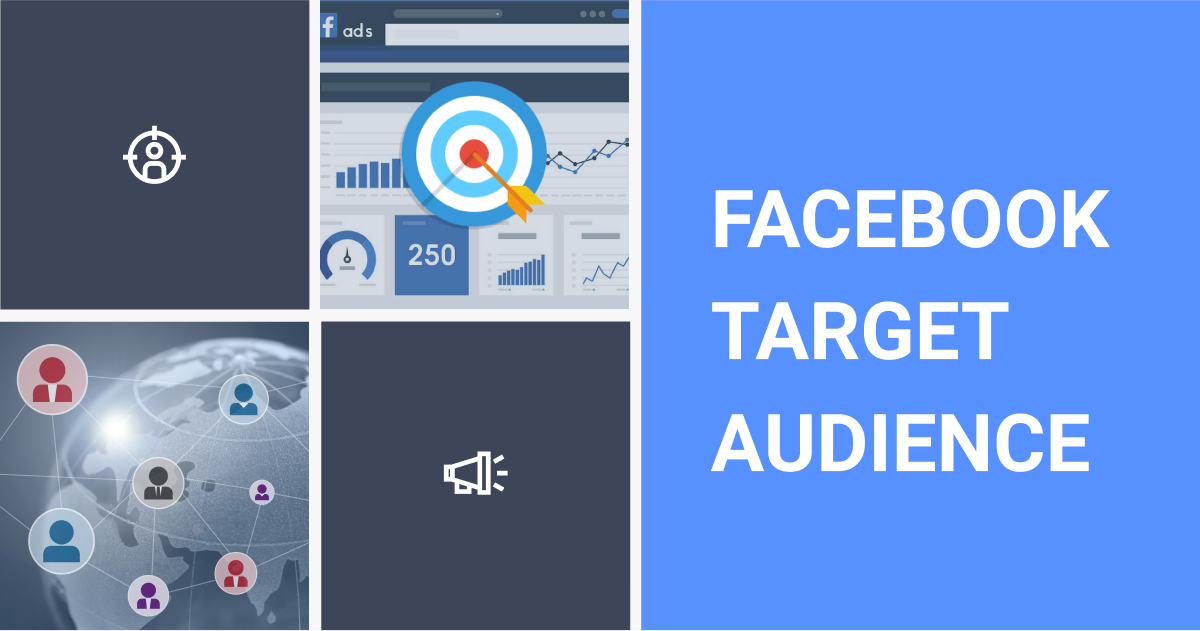 Target Audience – Defining Who Your Target Audiences are and What They Want
Target audiences are the people who you want to buy your product or service. For example, if you are an ice cream store owner, your target audience might be the people who live in the city and enjoy ice cream.
Different companies have different target audiences. To find out who your target audience is, ask yourself what you want to do with them by creating content (e.g., sell them something, get their feedback on something).
Typically, small businesses should define their target market as their local community to attract more customers and establish a loyal customer base in one location.
Facebook Advertising and How It Can Help You Achieve Your Goals
Marketing on Facebook is a great way to reach a target audience and make your company's page more visible. If you want to make sure that your Facebook ads are efficient, here are some tips for how to do that.
A Facebook ad is an advertising tool that can help you achieve your goals. It can help you find the customers your company needs and bring them closer to your business. In order to do this effectively, it is important to know what type of ads there are on Facebook, how they work and how they differ from one another.
What Kind of Content Should I Post on Facebook?
One of the most important things for any business is to have a Facebook page. There are many benefits to having a Facebook page including being able to have your customers follow you on social media, increasing the number of likes, increasing the visibility of your brand and more.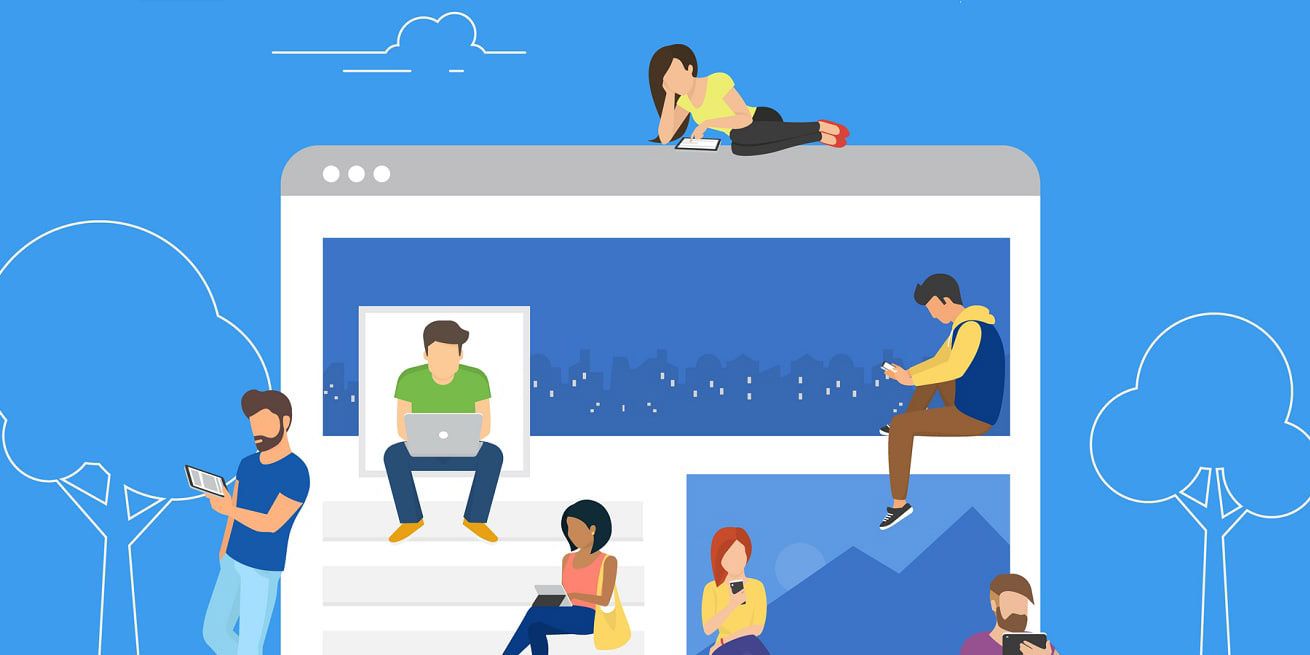 That being said, there are multiple ways to increase the number of followers that you have on Facebook. One way is by posting content that will interest people. This can include anything from pictures related to your product or service, pictures related to an event you're hosting, pictures related to a promotion or anything else that will grab someone's attention.
The types of posts you should make are based on what kind of information you are trying to promote. For example if you are trying to promote your product then posts with photos.
How to Get the Most Relevant Results from Paying Facebook Ads
Facebook ads can be a powerful tool for many businesses, but they are only as strong as the information you put in them.
This guide will help you to get the most relevant results from your Facebook ad campaign by providing 3 suggestions on how to set up your campaign.
1) Create a customer persona
2) Use appropriate targeting method(s)
3) Narrow your focus to specific products
Facebook Marketing Tips & Strategies for Businesses
Introduction: The Facebook Marketing Landscape
Facebook is a major player in the marketing world. It is the second largest search engine behind Google, and it has over two billion active monthly users.
Social media has become an integral part of marketing strategy. As such, Facebook should be considered as an important platform for marketers to engage with their target audience.
The Facebook landscape is changing constantly with new updates and features being introduced constantly. This makes it difficult to keep up-to-date with what's going on and how to use it best for your business.
How to Craft the Most Engaging Content to Reach Your Target Audience on Facebook?
​​Social media has opened up a world of possibilities for marketers to reach out with their content. Facebook is one of the most popular platforms for marketers because of its large audience base. A good story told on social media can lead to successful marketing campaigns and content engagement.
Facebook's most popular post types are stories, videos, and live videos. The longer the story, the more likely it gets noticed by users scrolling through their feed – with stories lasting an average of 3 minutes in length. Videos last an average of 9 minutes in length while live videos last an average of 16 minutes in length. To know more about how to create engaging content & target your audience, Learn Facebook Marketing Course from IITPT – best training institute in surat.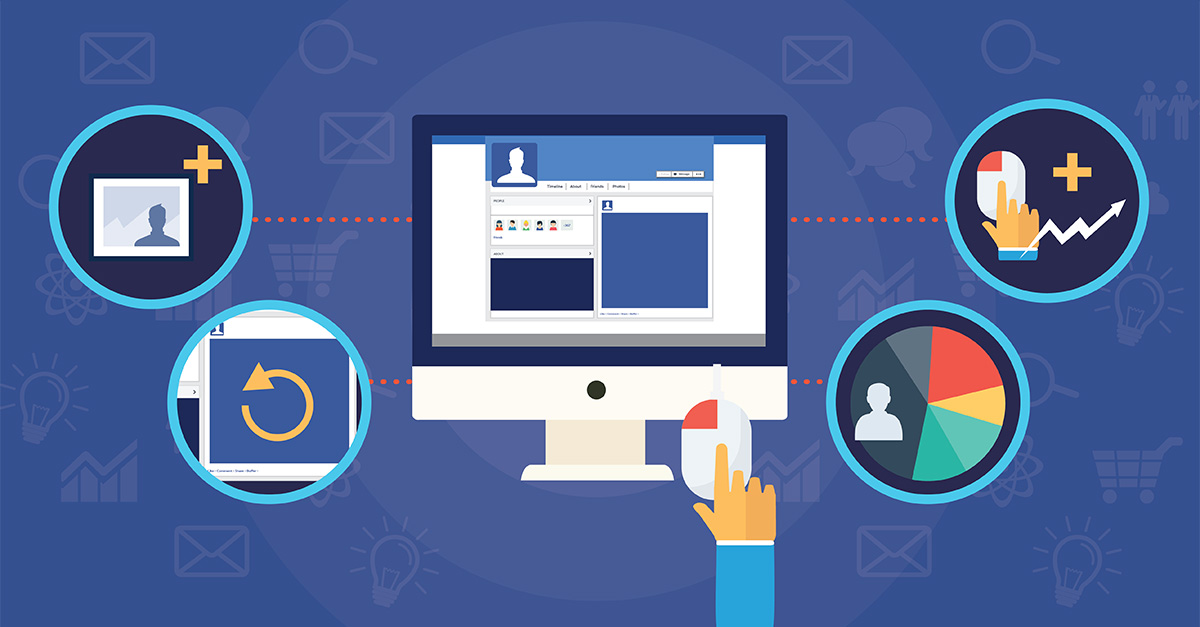 The best way to use Facebook for content marketing is by telling a story with your posts so that your target audience will be engaged and waiting eagerly for the next episode in your campaign.
Marketing Techniques On Facebook That Generate Results Every Time
Viral content is not just about getting people excited. It's about marketing your product, service, or brand in an effective way.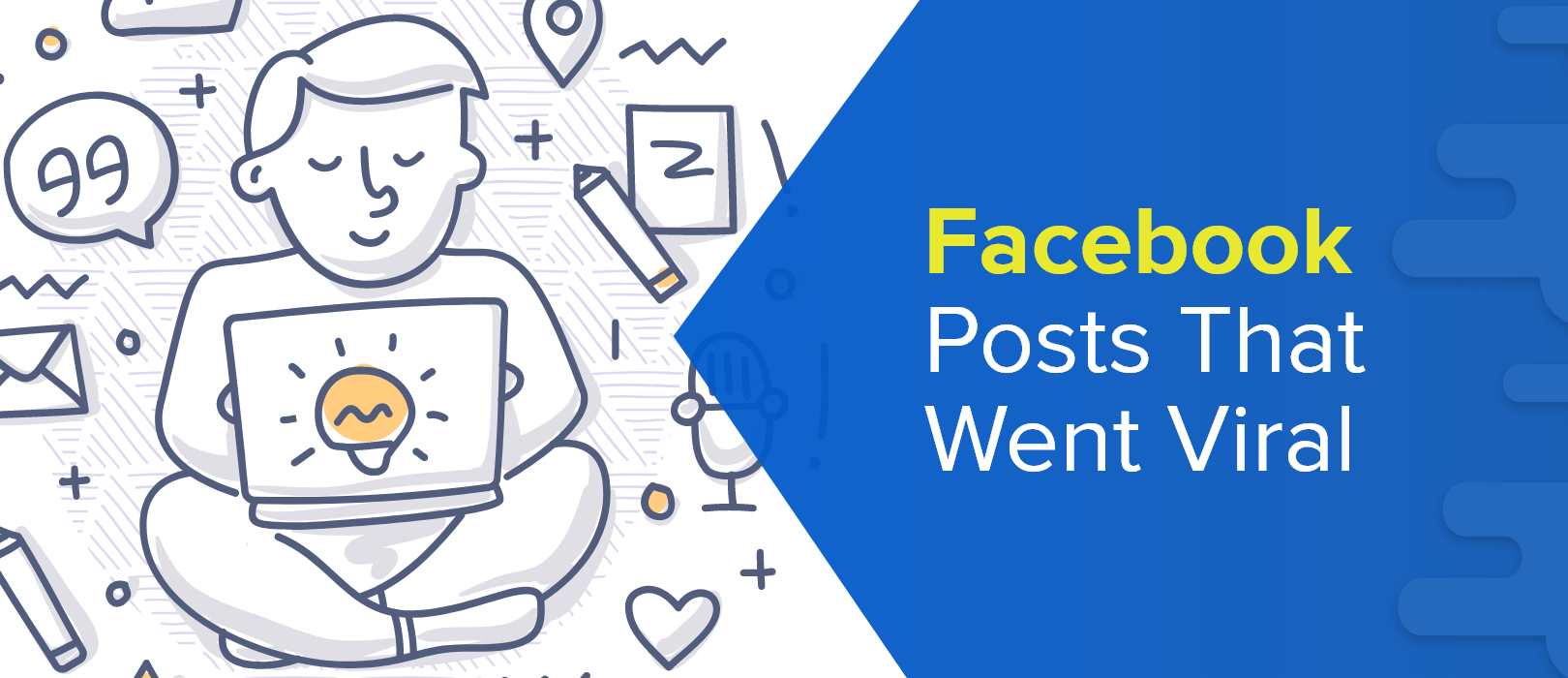 When it comes to marketing on Facebook, marketers are always on the lookout for the next big thing that will generate more engagement and help them grow their fan base.