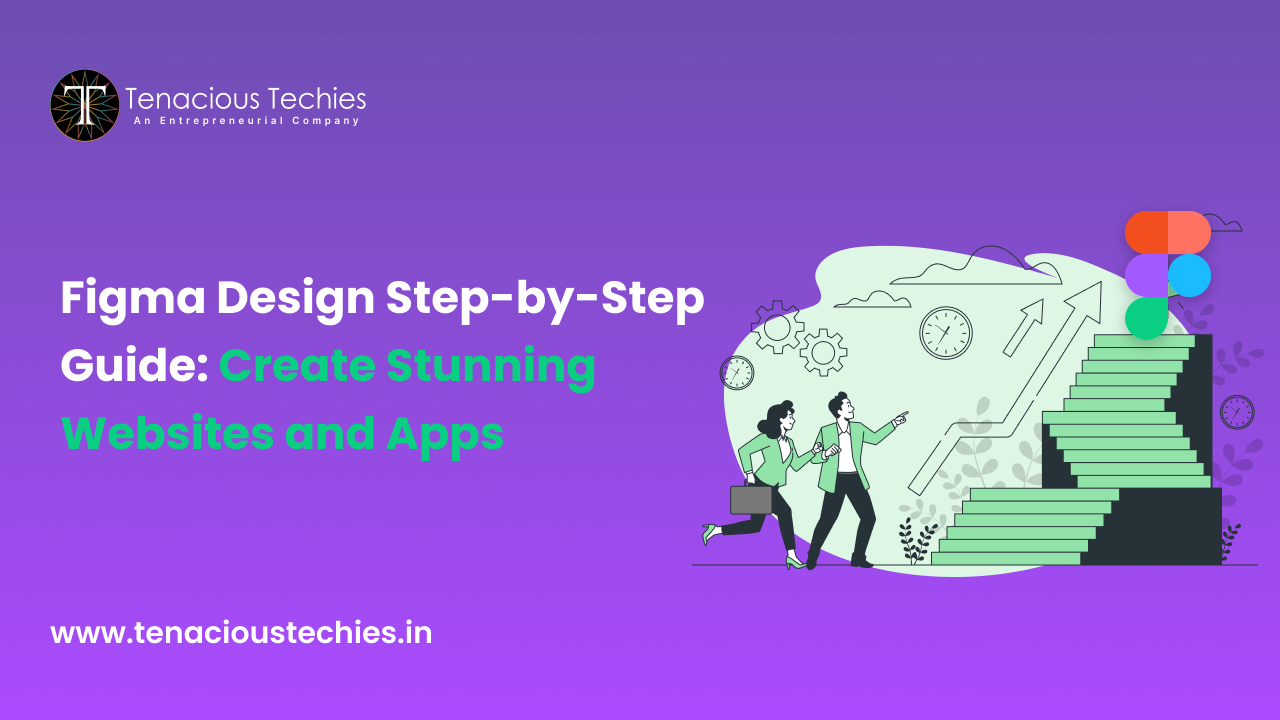 In today's digital era, websites and mobile applications are the gateway to businesses and organizations of all sizes. A well-designed interface can make the difference between a user staying on your site and bouncing off, or between them downloading your app and deleting it. That's where Figma comes in.
Figma is a powerful design tool that allows you to create stunning and user-friendly interfaces for websites and apps. It's known for its collaborative features, making it easy to work with other designers and developers. Figma is also highly adaptable, allowing you to create designs for all types of digital products, from simple websites to complex mobile apps.
If you're serious about creating websites and apps that users will love, then Figma is the tool for you. And if you want to learn how to use Figma like a pro, then check out the Tenacious Techies UI/UX course. This comprehensive course will teach you everything you need to know about Figma, from its basic features to advanced design techniques.
Understanding Figma: A Design Collaboration Platform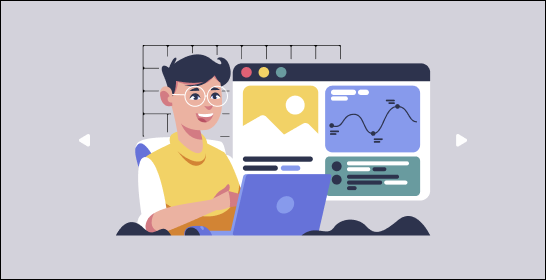 Before we dive into the intricacies of using Figma for web and app design, let's grasp why Figma stands out among design tools.
Figma as a Cloud-Based Platform:
In contrast to traditional design software, Figma operates in the cloud, enabling multiple team members to collaborate seamlessly on the same project in real time. This cloud-based approach eradicates version control dilemmas and facilitates effortless sharing of designs.
Cross-Platform Accessibility:
Figma is accessible on various operating systems, including Windows, macOS, and web browsers. This cross-platform compatibility ensures designers can work on their preferred devices without constraints.
Vector Editing and Prototyping:
Figma provides an extensive array of vector editing tools for crafting intricate graphics and layouts. Furthermore, it offers robust prototyping features to breathe life into designs and simulate user interactions.
Plugins and Integrations:
Figma's extensibility is a significant asset. The growing library of plugins and integrations empowers designers to enhance their workflow by incorporating additional tools and resources.
Now that we've acquainted ourselves with the essence of Figma, let's delve into the steps to create stunning website and app designs using this versatile platform.
Every successful design project commences with proper organization. In Figma, initiating a new project is as simple as selecting "New File" from the dashboard. It's crucial to choose the appropriate canvas size, contingent on whether you're designing for a website or a mobile app.
For website design, common canvas sizes encompass:
– Desktop: 1920px width
– Tablet: 768px width
– Mobile: 375px width
For mobile app design, consider the screen resolutions of popular devices, such as iPhone X (375×812) or Samsung Galaxy S21 (1080×2340).
Step 2: Creating Artboards
Artboards serve as the canvases for your designs. In Figma, crafting artboards is a breeze. Simply select the "Frame" tool from the toolbar and choose the desired canvas size. 
It's imperative to create separate artboards for various screens or sections of your website or app.
Step 3: Designing UI Elements
With the foundation laid, it's time to begin designing user interface (UI) elements. Figma offers an extensive array of tools for crafting shapes, text, icons, and more. Consider these key facets:
Typography: Opt for fonts that align with your project's aesthetics and readability. Figma allows you to import custom fonts if needed.
Color Palette: Establish a consistent color scheme that mirrors your brand or design concept. Figma's color picker and swatch libraries simplify color management.
Icons and Illustrations: Leverage Figma's vector editing prowess to create or import icons and illustrations. Pre-made asset libraries are also at your disposal.
Components: Figma's component feature empowers you to create reusable UI elements, ensuring consistency across your design.
Step 4: Prototyping Interactions
Figma's prototyping functionality allows you to construct interactive mockups of your website or app. Here's how:
Select an Element: Choose the element you wish to make interactive (e.g., a button).
Create a Prototype: In the right-hand panel, access the "Prototype" tab and designate the target frame or artboard for the interaction.
Set Trigger and Action: Define the trigger (e.g., "On Click") and action (e.g., "Navigate to") for the selected element.
Adjust Transition: Customize the transition animation between frames to ensure a seamless user experience.
Prototyping permits you to evaluate the flow and functionality of your design before the implementation phase, ultimately saving time and resources.
Step 5: Collaboration and Feedback
One of Figma's standout features is its real-time collaboration capabilities. You can invite team members or clients to view and edit your design by sharing a link.
Collaborators can provide feedback directly on the design, streamlining the feedback process.
To foster effective collaboration:
– Use the comment tool to pinpoint specific areas or elements requiring attention.
– Regularly synchronize with team members to discuss design decisions and revisions.
– Capitalize on version history to track changes and revert to prior iterations if necessary.
Step 6: Testing and Validation
Before finalizing your design, it's imperative to conduct usability testing. Share your prototype with target users to gather feedback on usability, navigation, and overall user experience. 
Figma's prototyping capabilities facilitate the creation of interactive user tests.
Step 7: Handoff to Developers
Once your design is polished and approved, it's time to hand it over to the development team. Figma streamlines this process by providing developer-friendly tools like the "Inspect" feature.
Developers can access design specifications, assets, and CSS code directly from Figma, ensuring a seamless transition from design to development.
Step 8: Iteration and Responsive Design
Responsive design is pivotal for websites and apps to adapt seamlessly to various screen sizes. Figma offers features like auto layout, constraints, and grids to facilitate the creation of responsive designs.
Thoroughly test and adjust your design across different devices to guarantee a consistent user experience.
When your design is ready for implementation, Figma offers an array of export options. You can export assets in diverse formats (e.g., PNG, SVG) and resolutions to accommodate different platforms and screen sizes.
Step 10: Maintain Design Consistency
Consistency is paramount to a successful design. Figma's style and component libraries empower you to uphold design consistency across multiple screens and projects. Modify a style or component, and it will automatically reflect across all instances in your design.
To master the art of using Figma for web and app design, consider these tips:
Keyboard Shortcuts: Familiarize yourself with Figma's keyboard shortcuts to expedite your workflow.
Explore Plugins: The Figma ecosystem boasts a variety of plugins offering tools and resources to enhance your design process. Explore plugins like "Content Reel" for placeholder content or "Unsplash" for high-quality images.
Stay Organized: Employ layers, groups, and naming conventions to maintain organized and navigable design files.
Responsive Design: Acquaint yourself with Figma's responsive design features, such as auto layout, to create adaptable designs for diverse screen sizes.
Practice Collaboration: Regularly collaborate with team members or peers to learn from others and refine your design skills.
User Testing: Continuously gather user feedback and conduct usability testing to polish your designs.
Stay Updated: Figma evolves with updates and introduces new features. Stay informed about the latest changes to maximize the platform's potential.
Figma has emerged as a game-changer in the realm of web and app design. It offers a powerful, collaborative, and user-friendly environment for designers to bring their creative visions to life. 
By following the steps outlined in this guide and adhering to best practices, you can leverage Figma to create captivating and functional digital experiences that captivate users. Whether you're a seasoned designer or embarking on your design journey, Figma is the tool that empowers you to transform your creative ideas into reality.
If you're serious about learning how to use Figma to create world-class websites and apps, then check out the Tenacious Techies UI/UX design course. This comprehensive course will teach you everything you need to know about Figma, from its basic features to advanced design techniques. You'll also learn how to use Figma to collaborate with other designers and developers, and how to create designs for all types of digital products.
Enroll in the Tenacious Techies UI/UX design course today and start creating stunning websites and apps with Figma!
UI/UX design, or user interface/user experience design, is the process of creating products that are both visually appealing and easy to use. UI designers focus on the look and feel of a product, while UX designers focus on the user's experience with the product.
Q: What are the different types of UI/UX designers?
There are many different types of UI/UX designers, including:
Visual designers
Interaction designers
UX researchers
UX writers
Product designers
Q: What skills do I need to be a UI/UX designer?
UI/UX designers need a variety of skills, including:
Strong visual design skills
Understanding of user experience principles
Ability to wireframe and prototype
Ability to use design software
Ability to collaborate with other designers and developers
Q: What is the job market like for UI/UX designers?
The job market for UI/UX designers is very strong. The demand for UI/UX designers is expected to grow much faster than the average for all occupations over the next decade.
Q: How can I learn UI/UX design?
There are many ways to learn UI/UX design,
Take the Tenacious Techies UI/UX design course. The Tenacious Techies UI/UX design course is a comprehensive course that will teach you everything you need to know about UI/UX design. The course covers a wide range of topics, including user research, wireframing, prototyping, and visual design. The course also includes hands-on projects and assignments that will help you develop your skills and build a portfolio.
Learn online through tutorials or courses. There are many online resources that can teach you UI/UX design. You can find tutorials, courses, and even entire degree programs online.
Q: Is Figma a good tool for UI/UX design?
Yes, Figma is a great tool for UI/UX design. It is a collaborative design platform that allows you to create and prototype designs for websites and apps. Figma is also easy to use and has a wide range of features.